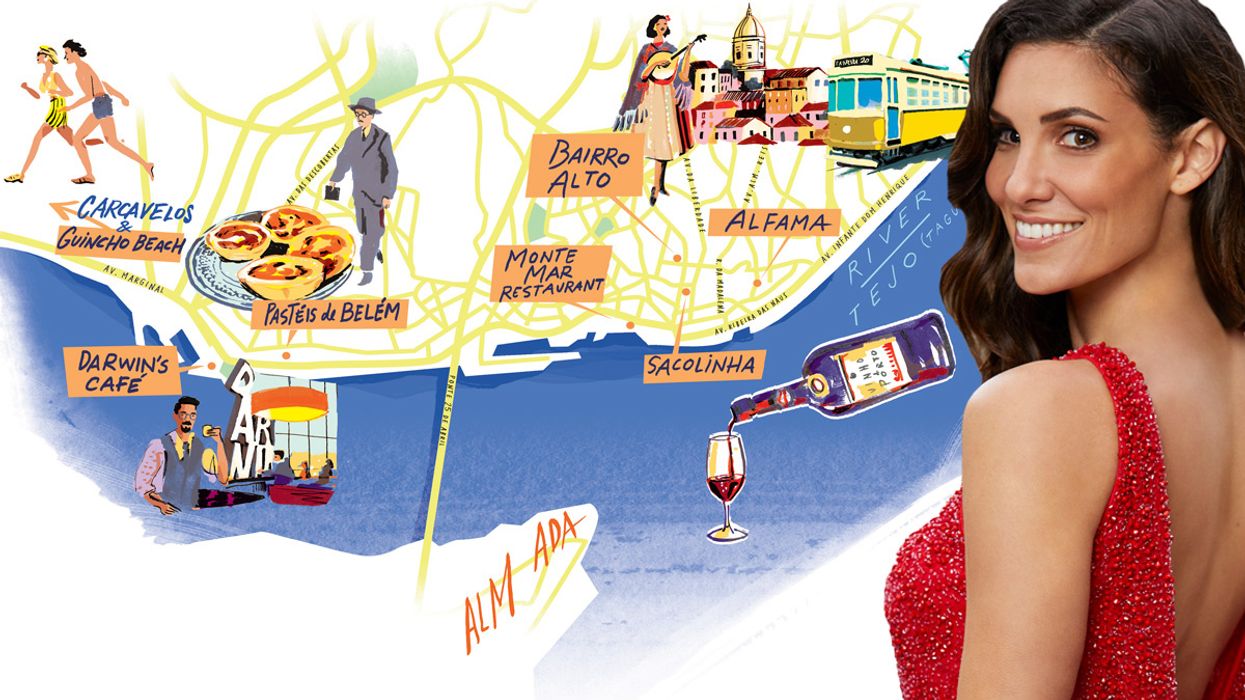 The star of NCIS: Los Angeles takes us on a guided tour of her hometown in Portugal.
By Maria Neuman
The country of Portugal has held a treasured space in Daniela Ruah's heart ever since she lived there from age 5 until she went away to college. "My parents were born and raised in Lisbon, but I grew up just outside the city in a town called Cascais, which is right on the water and beautiful," says the brunette who has played special agent Kensi Blye on NCIS: Los Angeles since the show debuted in 2009. "I was there this past summer with my husband and kids for two months, and it's a perfect place to visit if you're a tourist. The Portuguese people are very kind." Here, Ruah gives Watch a true insider scoop on her home away from home.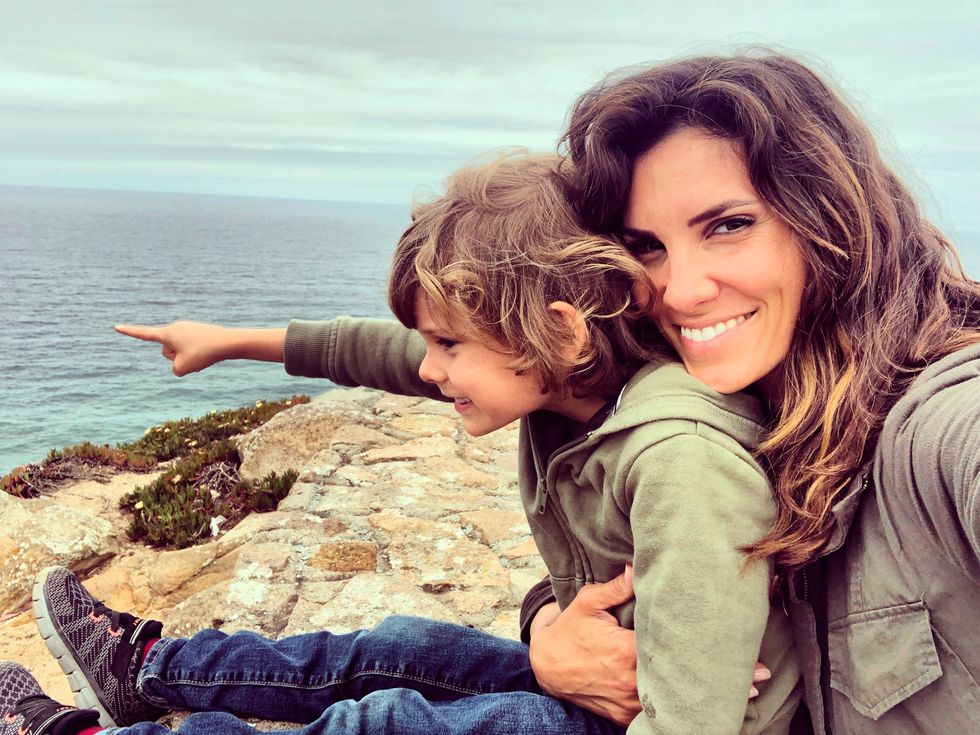 Daniela Ruah and her son.
Photo Credit: Courtesy of Daniela Ruah.
SIGHTSEE, SNACK, REPEAT
The area of Belém is gorgeous and such a monumented district. You've got the CCB [Cultural Center of Belém], which offers performances and art exhibitions. You can visit the ancient Torre de Belém, which is a fortress and gateway to Lisbon. But one place I always recommend is Pastéis de Belém, home of the original nata pastry —a custard tart —since 1837. The bakery's interior has pretty blue and white tiles, which feels so typical of the region; and even though they recently expanded, they are full all the time.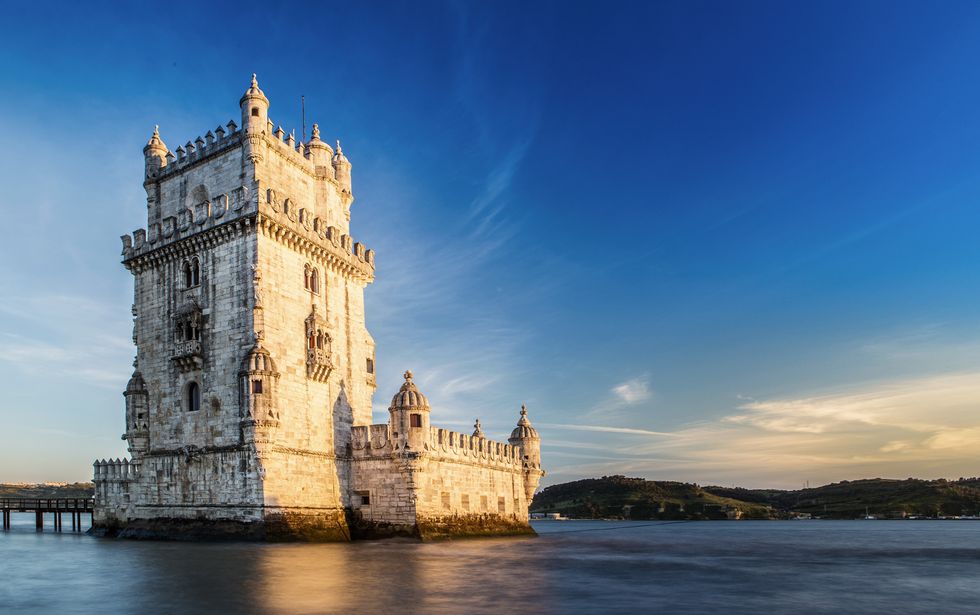 Torre de Belém fortress in Lisbon.
Photo Credit: FedevPhoto/Getty Images.
GO FOR A SEASIDE LUNCH
A restaurant I really love isDarwin's Café. It's right by the water in a cool area of Lisbon, and the decor is gorgeous. There are a ton of great seafood dishes, but my favorite one is simple and traditional: bottleneck clams, olive oil, and cilantro with lots of garlic; they simmer everything in a pan until the clams open up, and it's divine.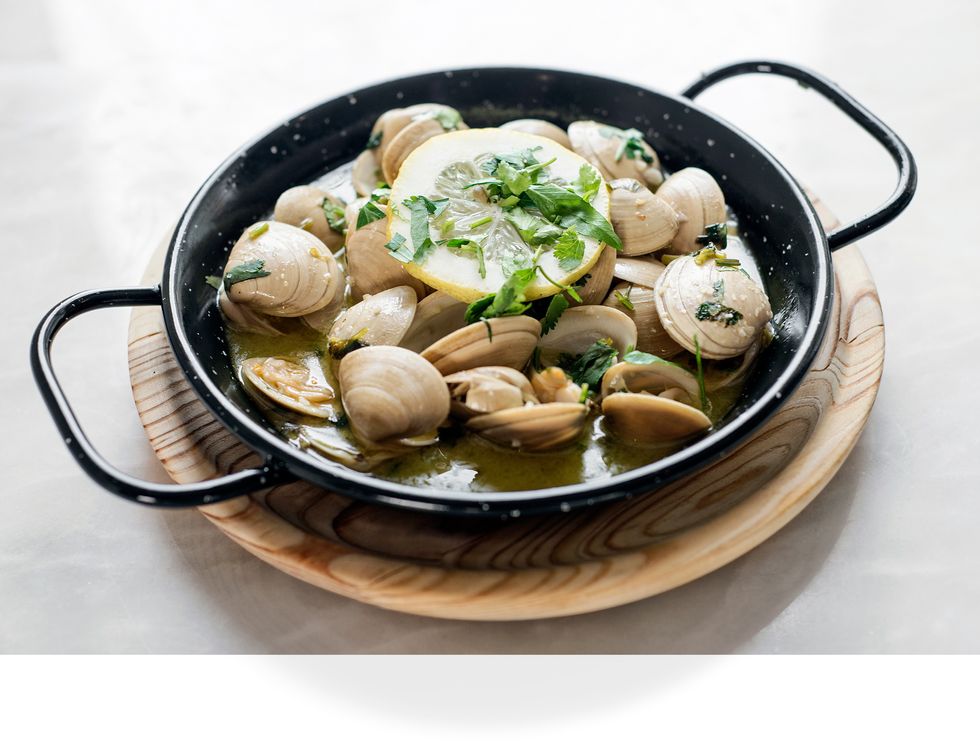 Traditional Bulhão Pato clams.
Photo Credit: jackmalipan/Getty Images.
HIT THE STREETS
I recommend the Alfama neighborhood, one of the oldest parts of Lisbon, with cobblestone streets. There are plenty of hole-in-the-wall restaurants that offer live performances of Fado, a traditional Portuguese music. The singer is accompanied by a 12-string guitar that is difficult to play but so beautiful. Another area that you can walk to from the train station (it's a steep hill but totally doable) is Bairro Alto. Cars barely fit through the narrow roads because they were originally built for a horse and carriage. Tired of walking? Rent a small electrical vehicle called a tuk tuk with a driver to take you around.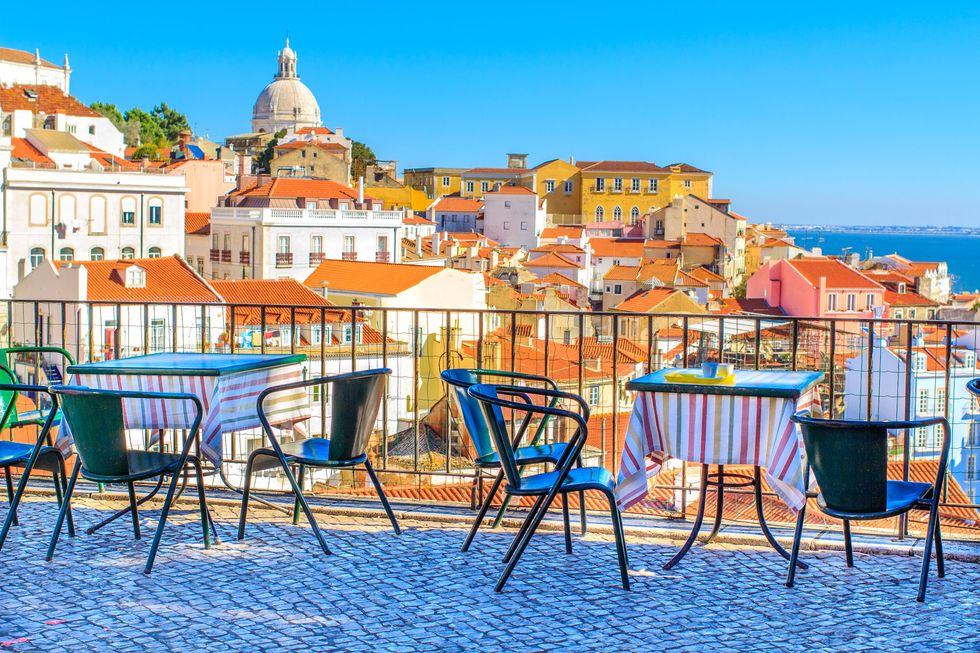 A outdoor café in the Alfama neighborhood of Lisbon.
Photo Credit: Rrrainbow/Getty Images.
CATCH A WAVE
Portuguese beaches are my favorite in the world. Guincho is the best, with gorgeous sand dunes and lots of places to lie down. The current and the waves can be a little aggressive, so you need to be experienced to surf. Closer to the city along the west coast is Carcavelos, near where I grew up. The beach and the waves are a lot smaller, so if you want to learn to surf, or you have young kids, this is the place.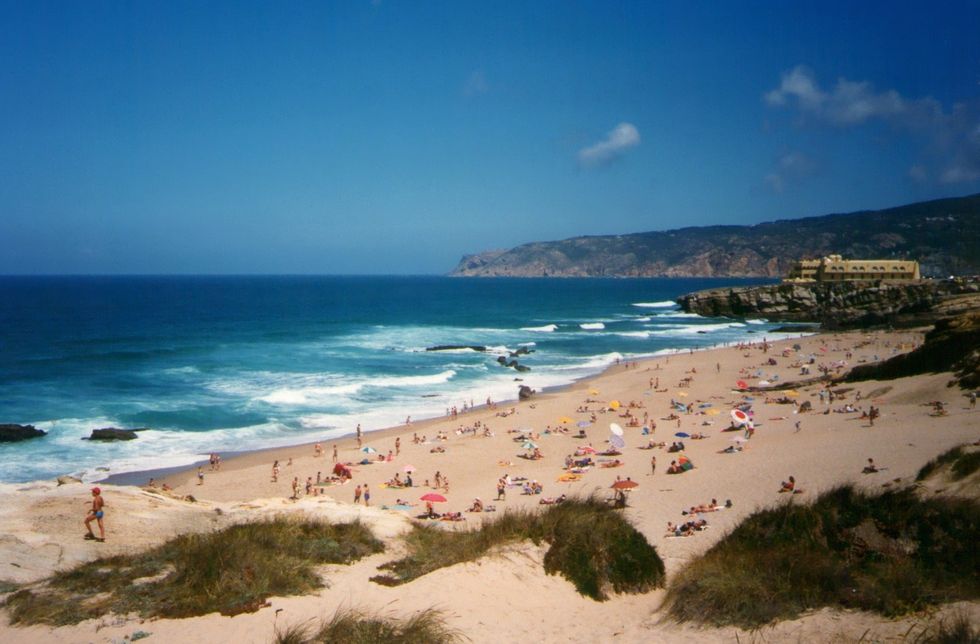 Guincho Beach in Portugal.
Photo Credit:gionnixxx/Getty Images.
ENJOY A COFFEE BREAK
When I'm in Portugal, I go to Sacolinha every day; there were only two of them when I was growing up, but now it's become a small chain. They specialize in pastries, cake, breads, and great coffee.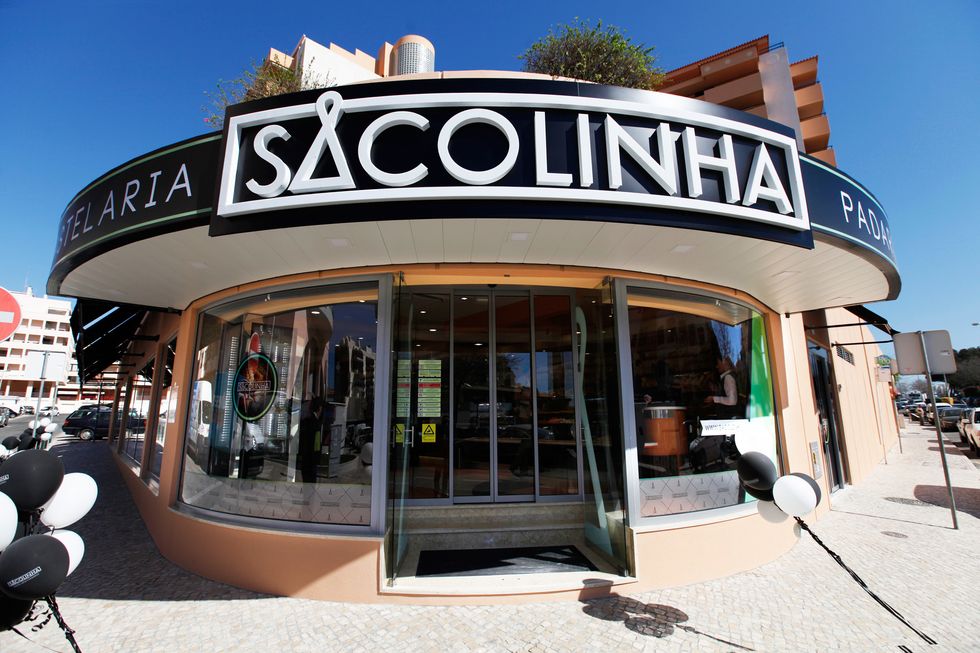 Photo Credit: Courtesy of Sacolinha.
DINE LIKE A LOCAL
My identity with Portugal is very much tied to the food. A favorite restaurant in my hometown is Monte Mar, where my husband and I had our rehearsal dinner. I love their filetes, which is fish and chips fried in a light batter and served with sautéed green beans or broccoli with a squeeze of lemon. For our bridal party, we had a giant cataplana—seafood, rice, spices, and a sauce simmered in a large copper pan. Delicious!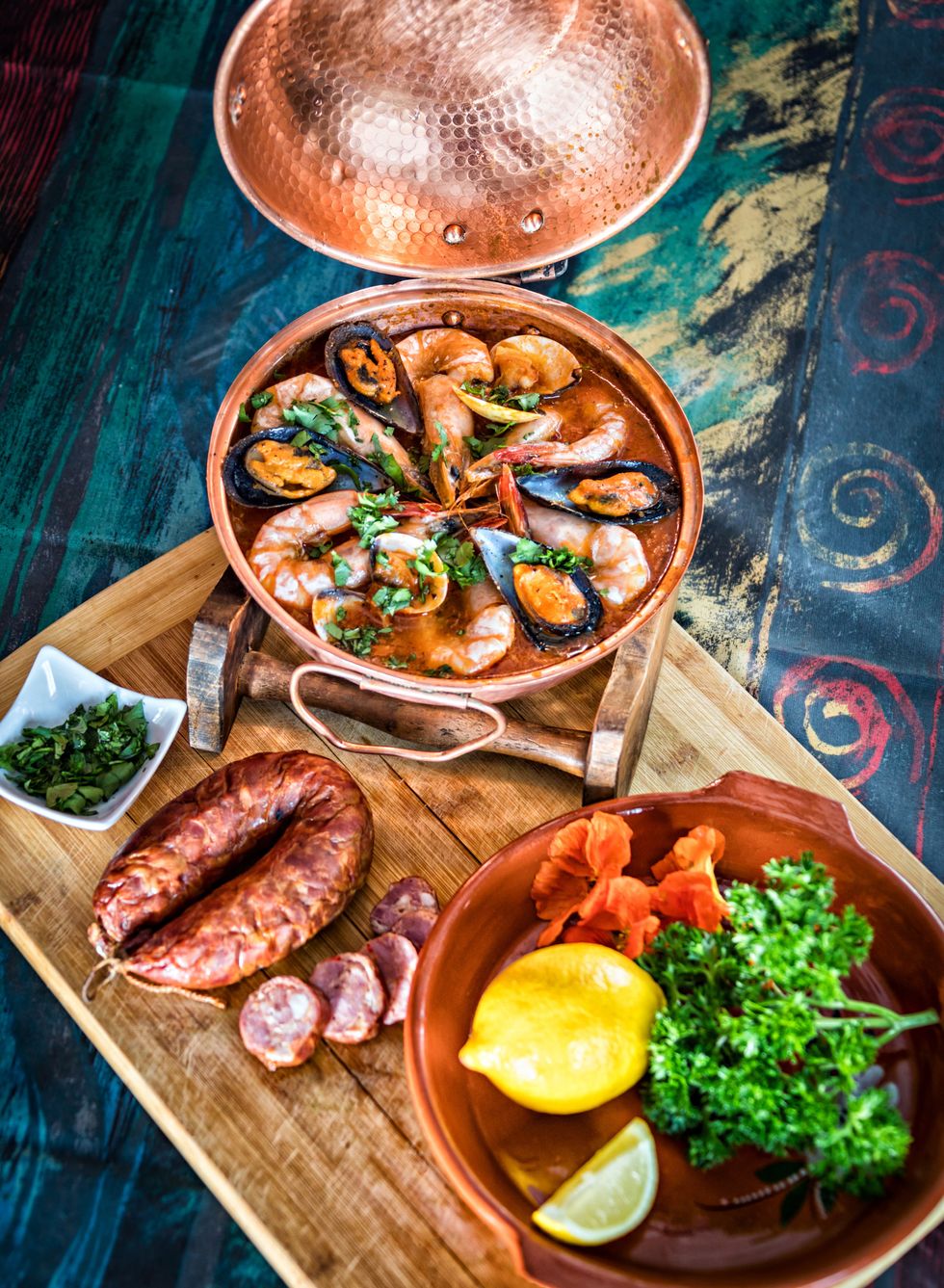 A traditional Cataplana dish.
Photo Credit: poco_bw/Getty Images.
​TAKE HOME A TASTE OF PORTUGAL
The two things we always bring back from our trip are olive oil and port wine. My husband researches the best olive oils. But for the port wine, we go to the city of Porto, which is a day trip from Lisbon. During our wedding in 2014, we rented a bus and took some of our guests there because all the best port cellars are lined up, side by side, just south of the Douro River in Vila Nova de Gaia. You walk from vendor to vendor and taste the different ports. We always bring back a few bottles.

Originally published in Watch! Magazine, November-December 2019.
Watch all-new episodes of NCIS: Los Angeles on Sundays at 9/8c on CBS and CBS All Access.