This wedding and honeymoon took the beautiful couple to multiple breathtaking destinations around the world.
By Yolanda Crous
For their nuptials and honeymoon, S.W.A.T. star David Lim and his wife, Marketa Kazdova, traveled to four countries, three cities, and an array of spectacular beaches. Here, they share their wild ride with Watch!.
To say the wedding celebration of S.W.A.T.'s David Lim and model Marketa Kazdova was epic is an understatement.

Their first stop? The Czech Republic, Kazdova's home country, where they wed in a hilltop vineyard overlooking Prague. "The vineyard is right next to Prague Castle. It was a bit of a fairy tale," says Lim, 36, who proposed to longtime girlfriend Kazdova, 28, last summer.
Next up, a "pre-honeymoon" in Dubrovnik, Croatia, with a few pals before striking off on their own to the Italian isle of Sardinia. "We spent four nights in Sardinia just hanging out, doing the beach thing, eating good food," he says.
Originally published in Watch! Magazine, November-December 2019.
Watch the Season 4 finale of S.W.A.T. on Wednesday at 10/9c on CBS. Stream your favorite episodes on Paramount+.
Roman Holiday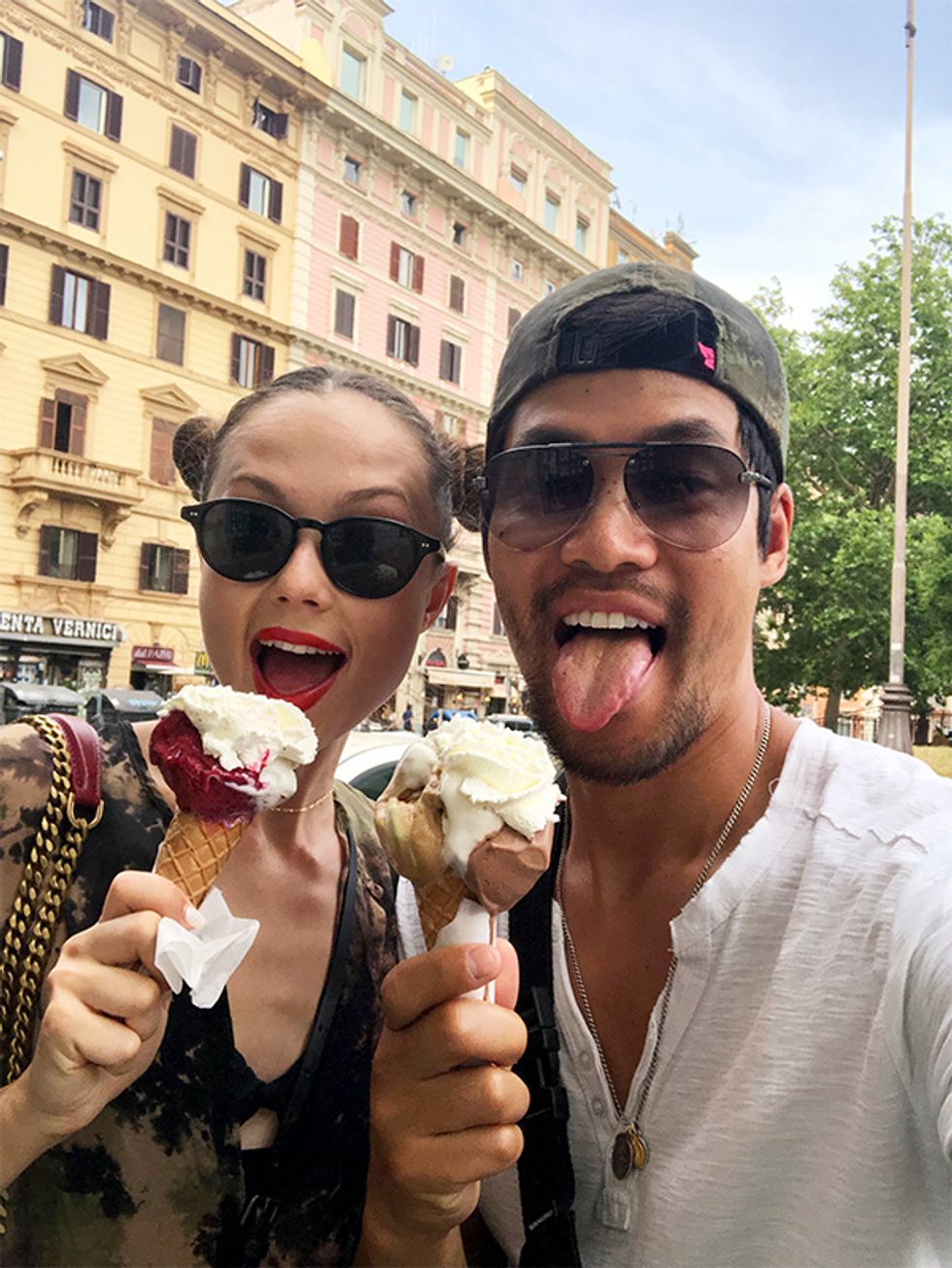 It was really hot in Rome—perfect weather for gelato!
The sightseeing portion of the honeymoon began in Rome, where the newlyweds took in the Colosseum and the Vatican. "It was really romantic," says Lim. "And we ate pizza and pasta at every meal." They then headed back home to Los Angeles for some work obligations, intending to fly right back for a boat trip along the Italian coast with friends.
When that fell through, the newlyweds took their honeymoon in a new direction and hopped on a flight to Maui instead. "Coming off the high of getting married and being with all your closest people, every place we went felt so magical," he says."It was a trip for the ages."
SUBSCRIBE NOW: Enjoy 4 Digital Plus 2 Print/Digital Issues Of Watch Per Year— For Free!
Charming Dubrovnik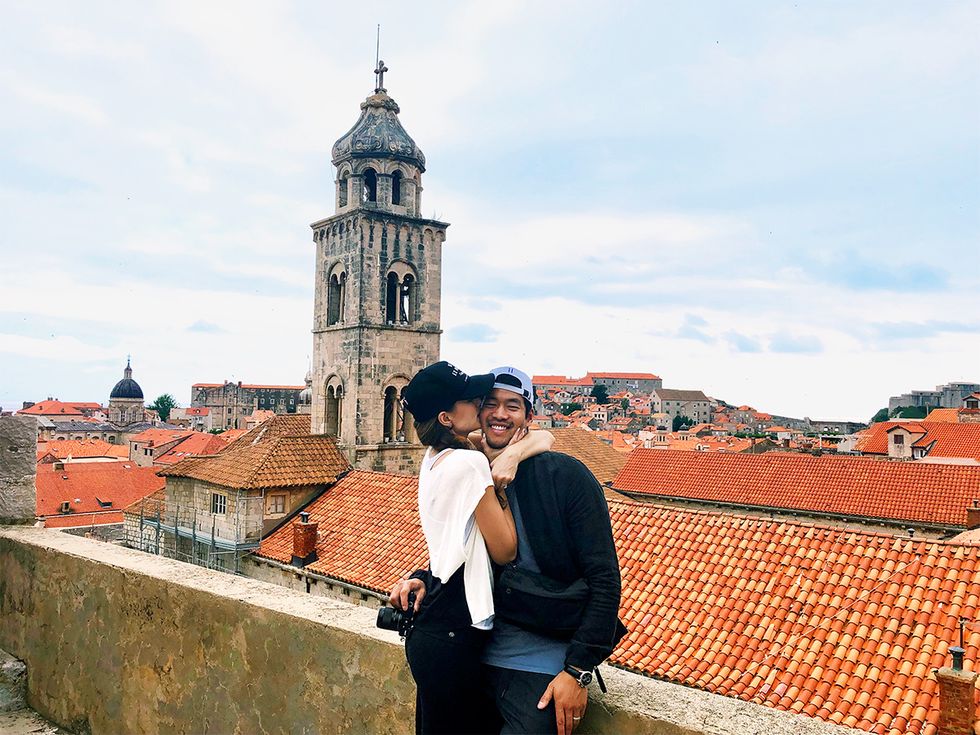 The happy couple embracing in old town Dubrovnik
Right after we got married, we went to Dubrovnik, Croatia, with a few friends, where we just hung out.
Cheers To Croatia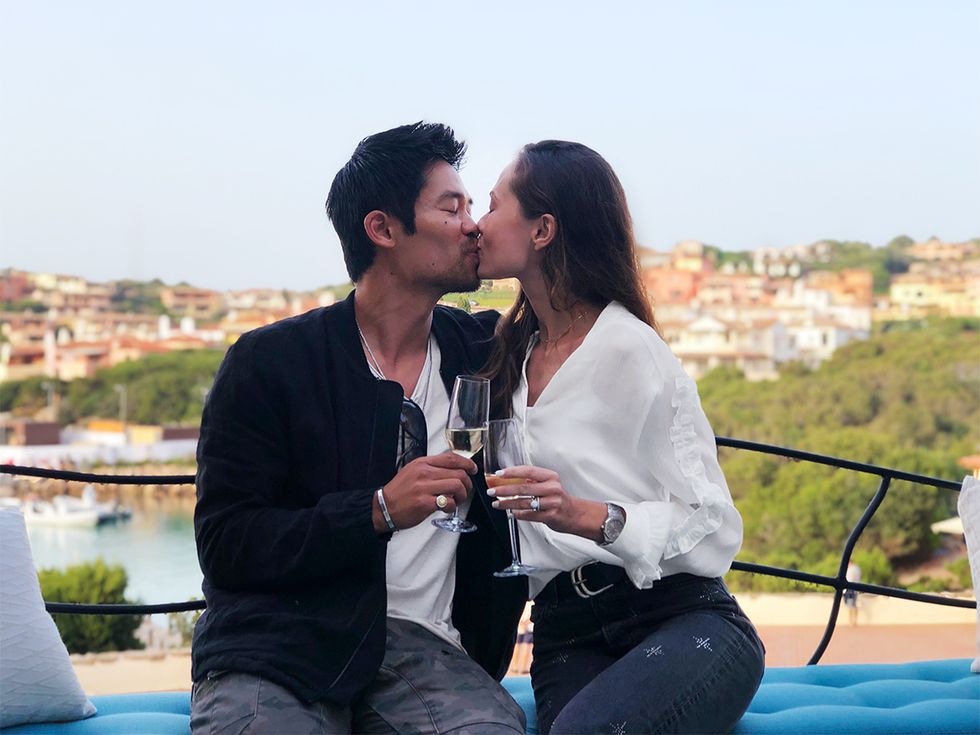 Lim and Kazdova drinking Champagne in Croatia
After we spent a few days with friends in Dubrovnik, we flew to Rome and took a ferry to Sardinia, a beautiful island off of Italy.
Beach Selfies!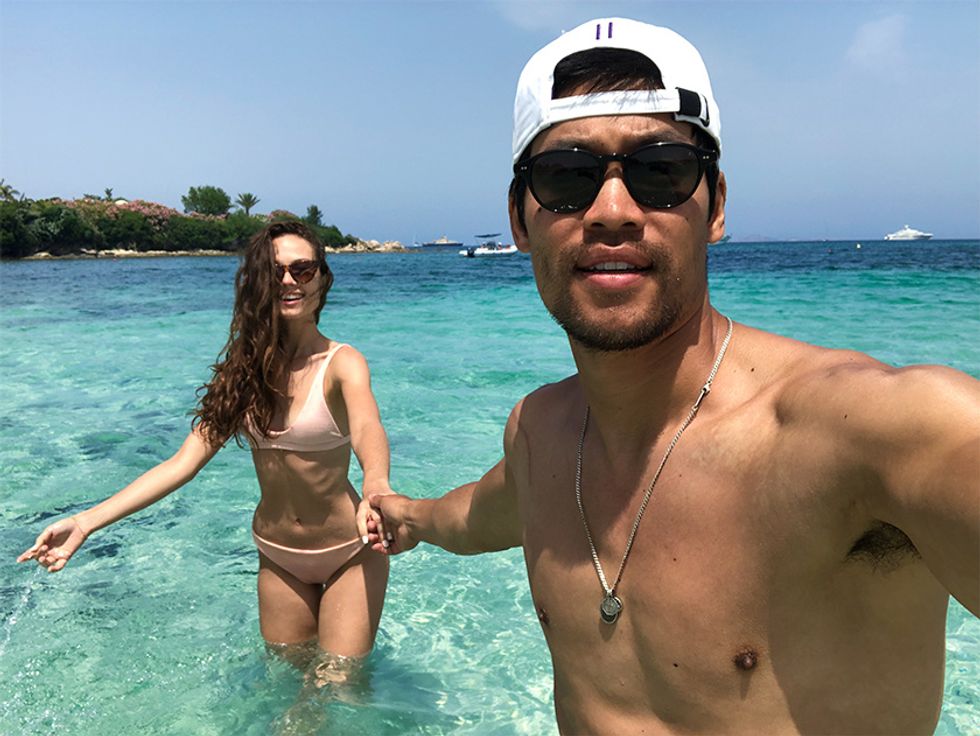 Wading in the turquoise blue ocean in Sardinia
We are always on the hunt for the nicest beaches in the world. We get excited when we see crystal clear water and white sand, like we found here in Sardinia, in Porto Rotondo. We're just frolicking around in the ocean, catching some sun.
DISCOVER MORE: Check Out The Latest Digital Issue Of Watch—Available Now!
Poolside Fun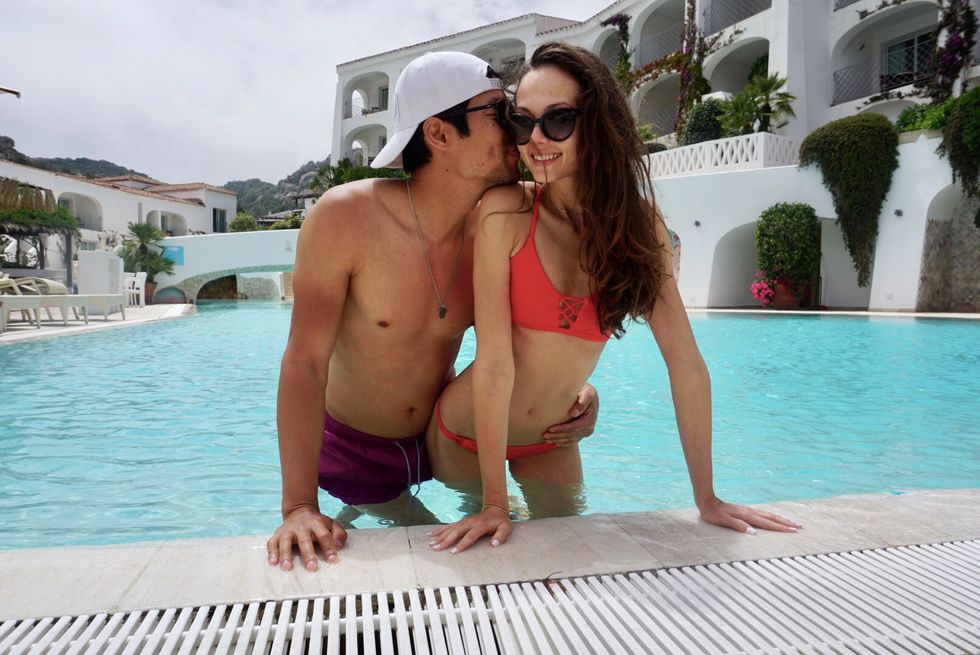 From the ocean to the hotel pool
Enjoying the first few days of married life at the Grand Hotel Poltu Quatu in Sardinia!
When In Rome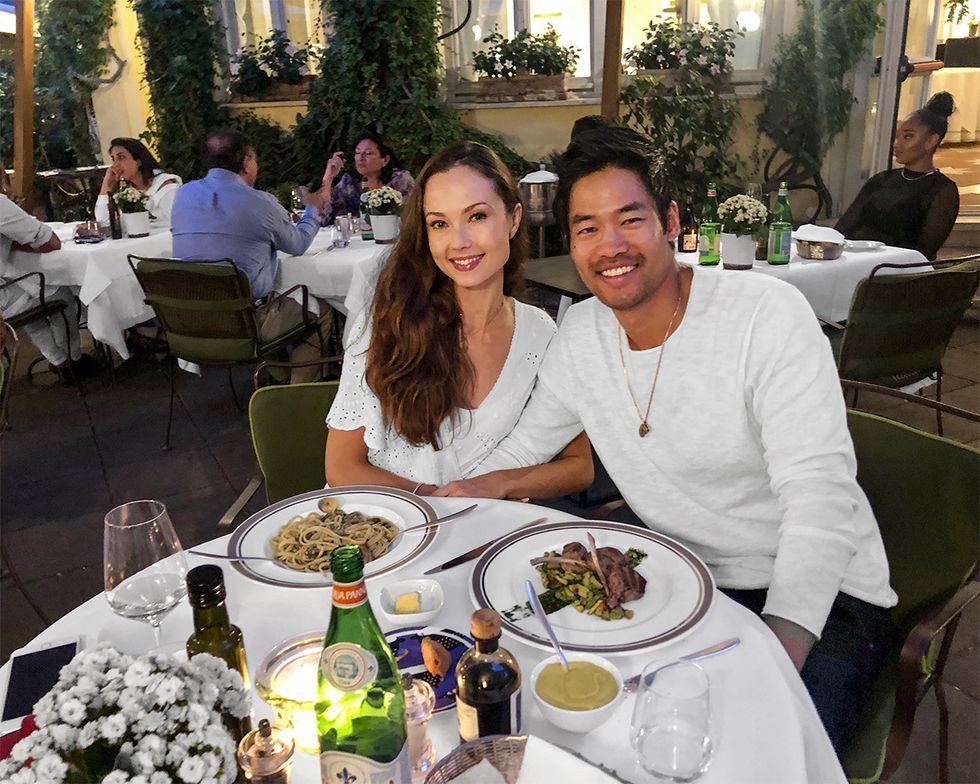 Enjoying a romantic Italian meal together
We spent five nights in Rome. Here we're having dinner at Le Jardin de Russie in the city.
Fun And Games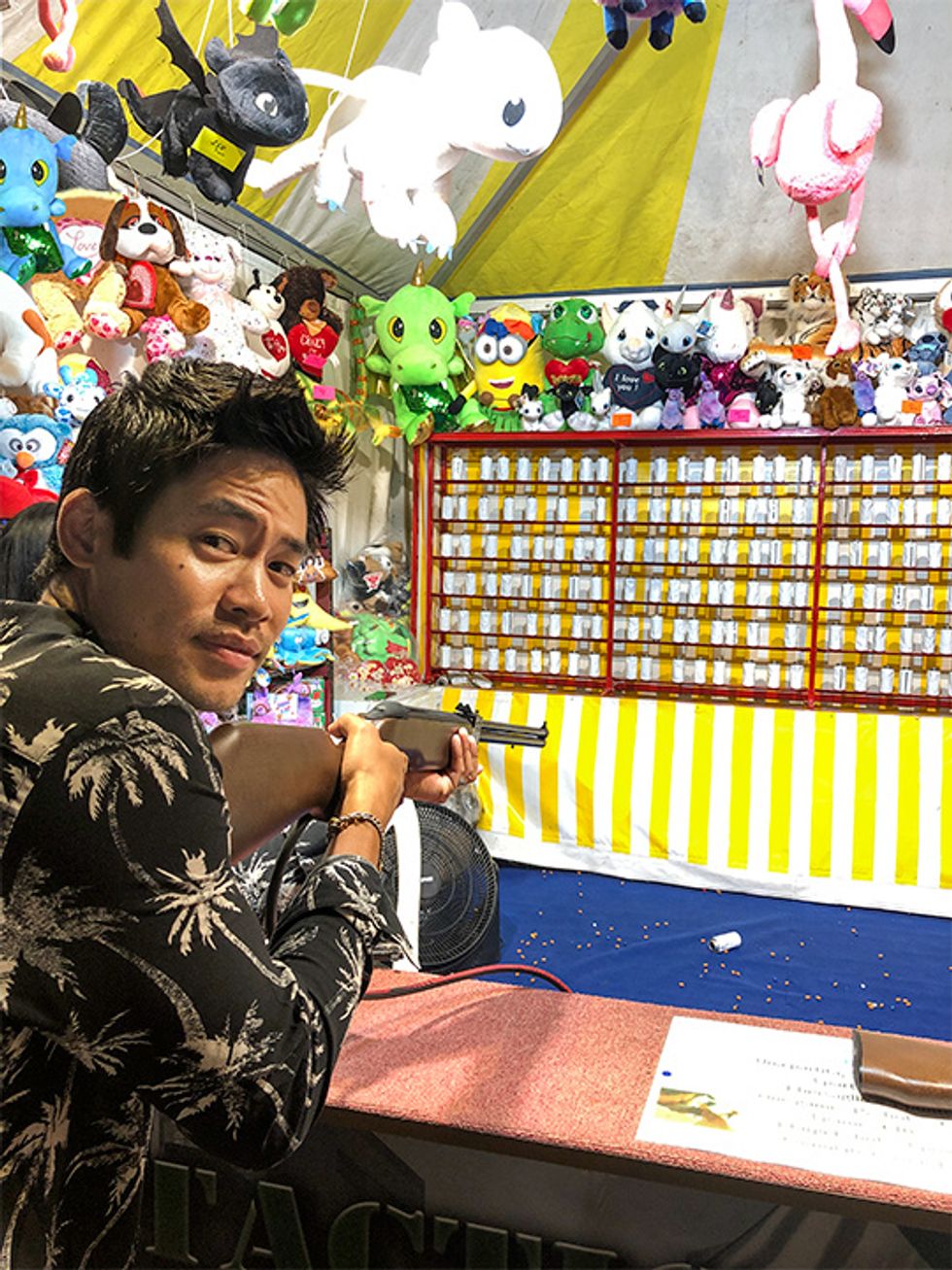 Applying that S.W.A.T. training to a carnival game
This was in Trastevere, a young, hip, super-lively part of Rome. Right by the river, there's this long stretch of restaurants and bars and little pop-up tents with knickknacks and carnival games. I was trying to win Marketa a huge stuffed animal.
Sweetheart Kisses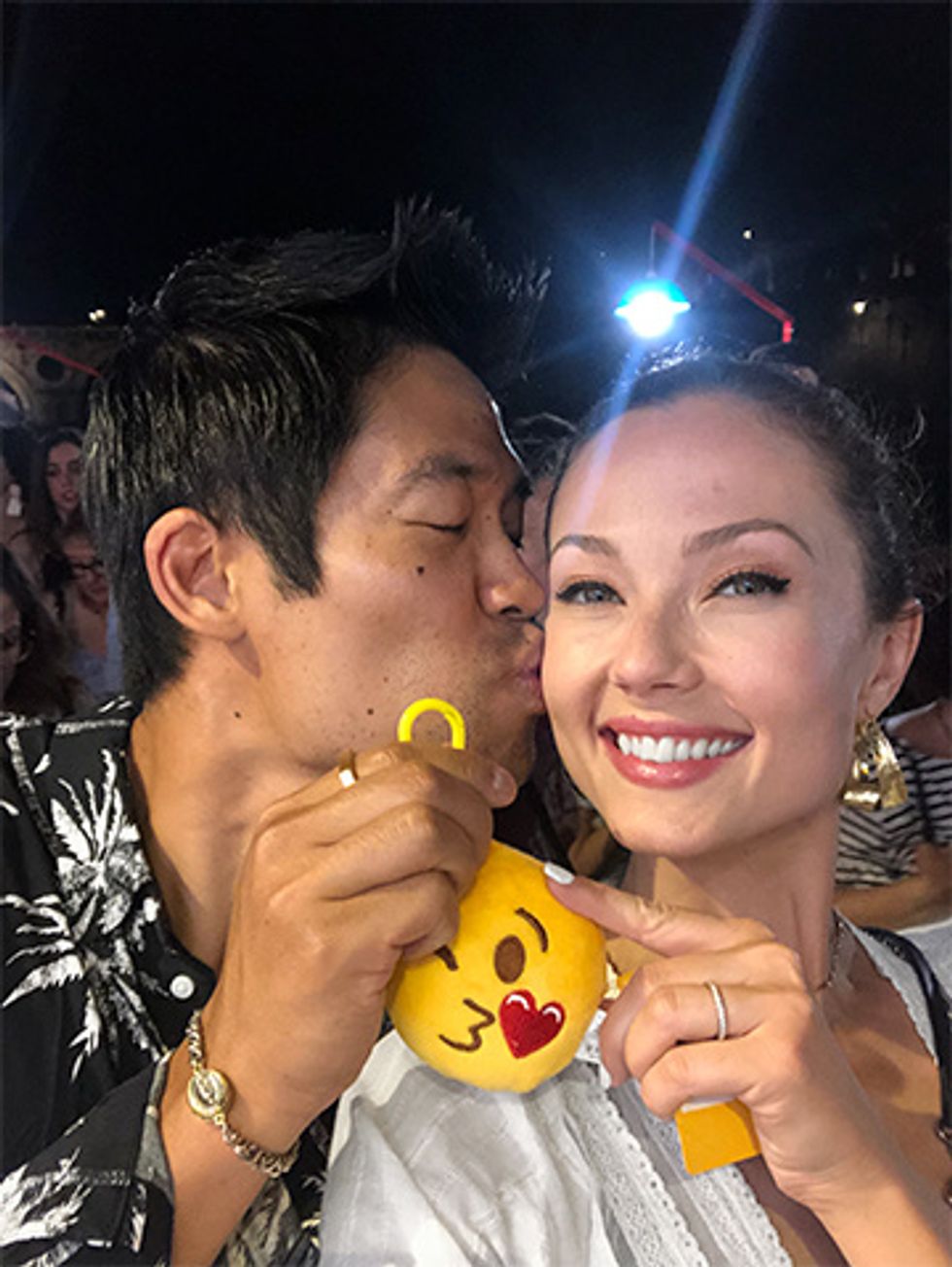 A kiss on the cheek and a carnival prize
I did win her something—a little stuffed emoji. We had to replicate it in the picture. But I'm convinced those games are rigged. I never had a straight shot to the target!
Photo Op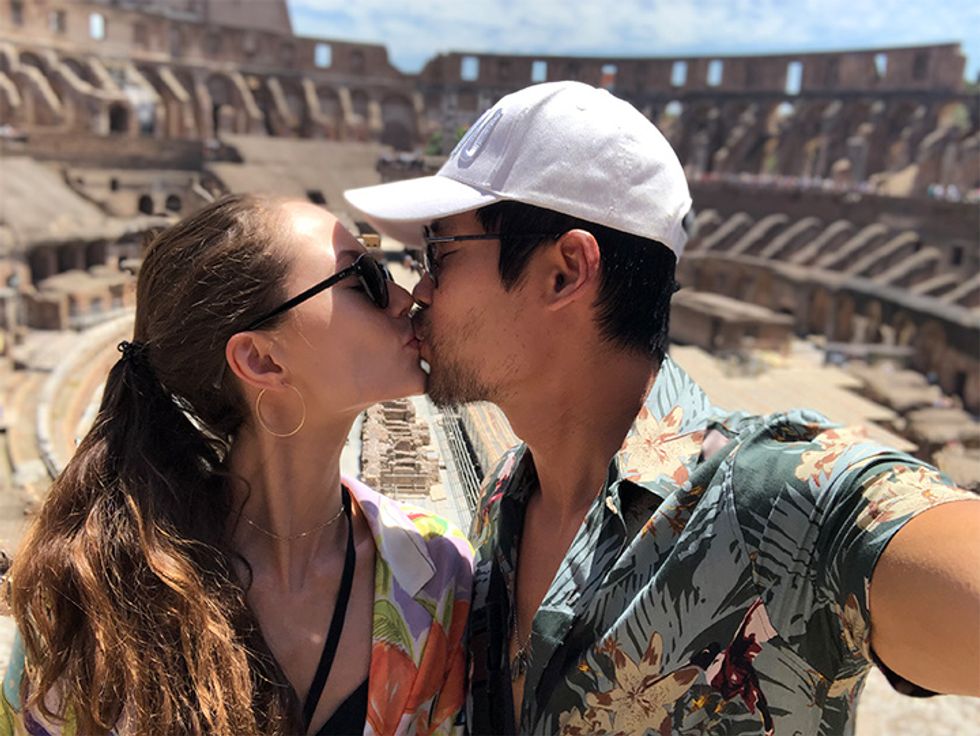 A kiss in the Roman Colosseum
Selfies at the Colosseum. This part of the honeymoon was more about exploration.
Aloha Spirit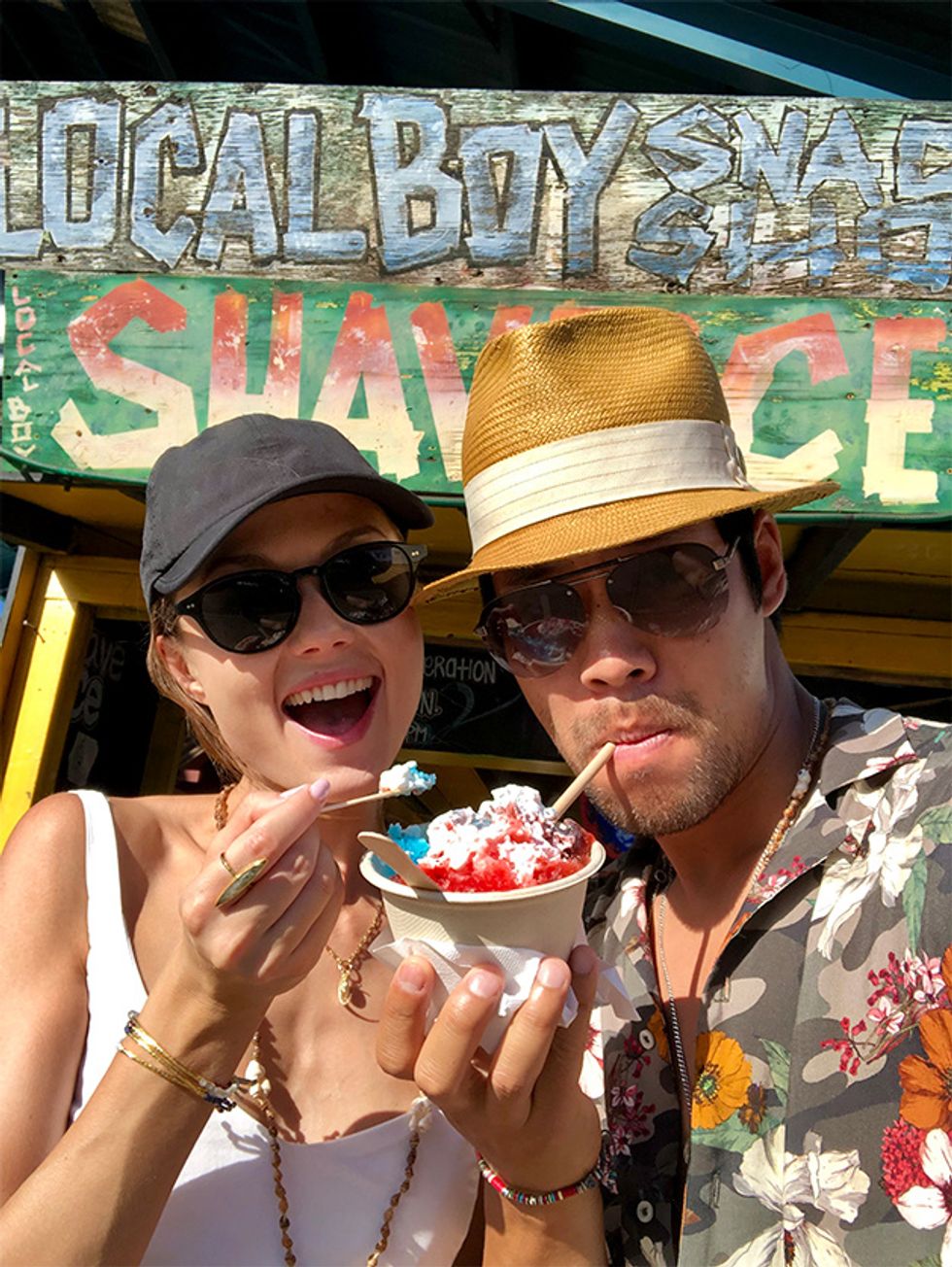 Traditional frozen desserts at every stop
More dessert, this time at Local Boys Shave Ice in Kihei, Hawaii.
Hawaiian Classic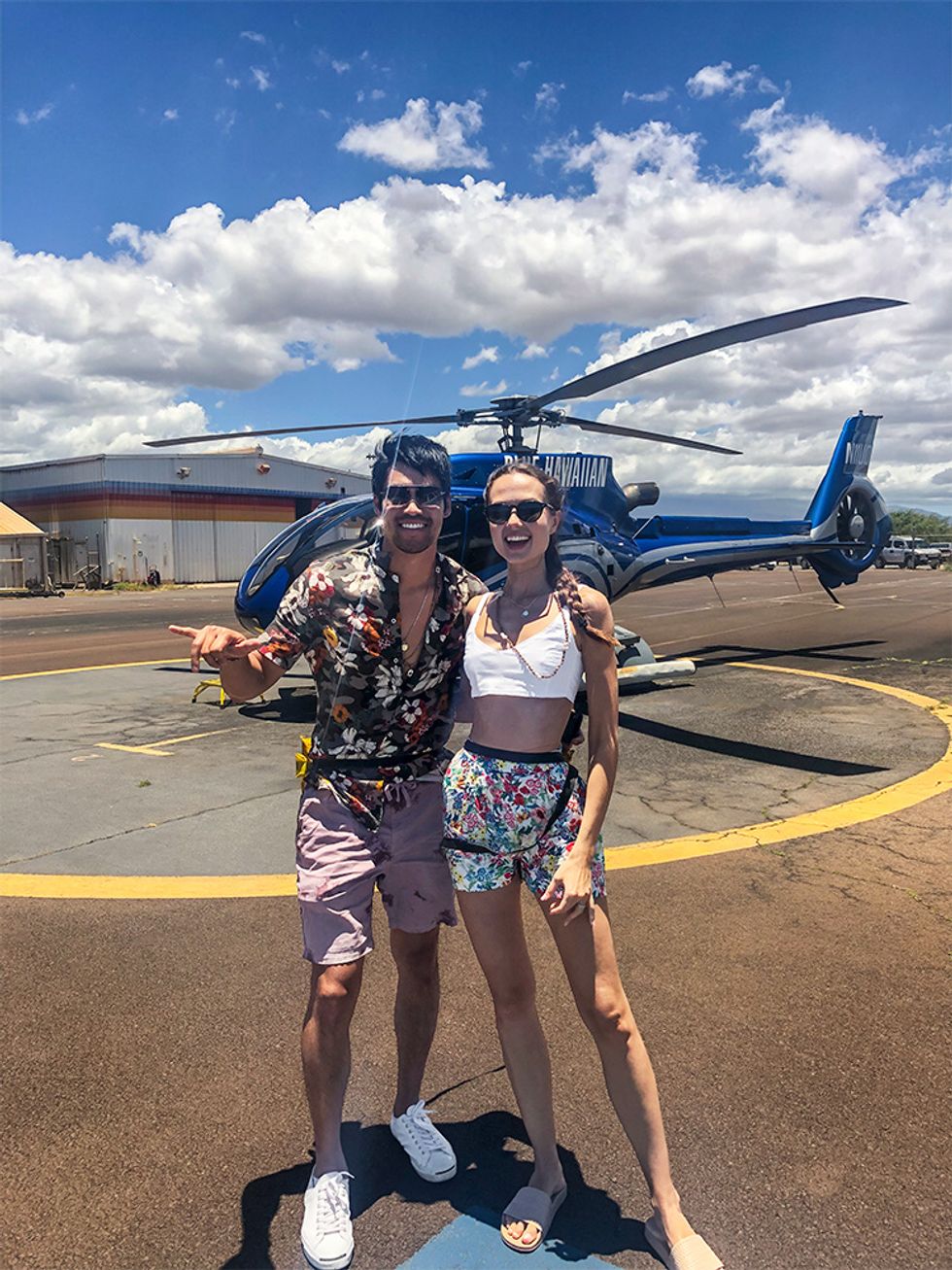 Up, up, and away!
You've got to do the "hang loose" sign! This was my wife's idea. It's always been a dream of hers to do a helicopter ride over Maui. We saw volcanoes, a rainforest, and huge waterfalls. It felt like we were in the opening sequence for Jurassic Park.
Originally published in Watch Magazine, November-December 2019.

Watch the Season 4 finale of S.W.A.T. on Wednesday at 10/9c on CBS. Stream your favorite episodes on Paramount+.
From Your Site Articles
Related Articles Around the Web