Travel
Eric Christian Olsen's Travel Hotlist
Photo Credit: Buena Vista Images/Getty Images (Italy); Nino Muñoz/CBS (Olsen); Hotel Santa Caterina/The Leading Hotels of the World (Pool)
NCIS: Los Angeles star Eric Christian Olsen shares his favorite travel experiences, top tips, and must-haves.
Reporting by Mona Buehler
Favorite Place To Go

One of my favorite places in the world is the Amalfi Coast. We went there on our pre-honeymoon, and we were supposed to go there for four days, and then to Rome for four days. We ended up staying on the Amalfi Coast for seven days and spent just 13 hours in Rome because it was so stunning.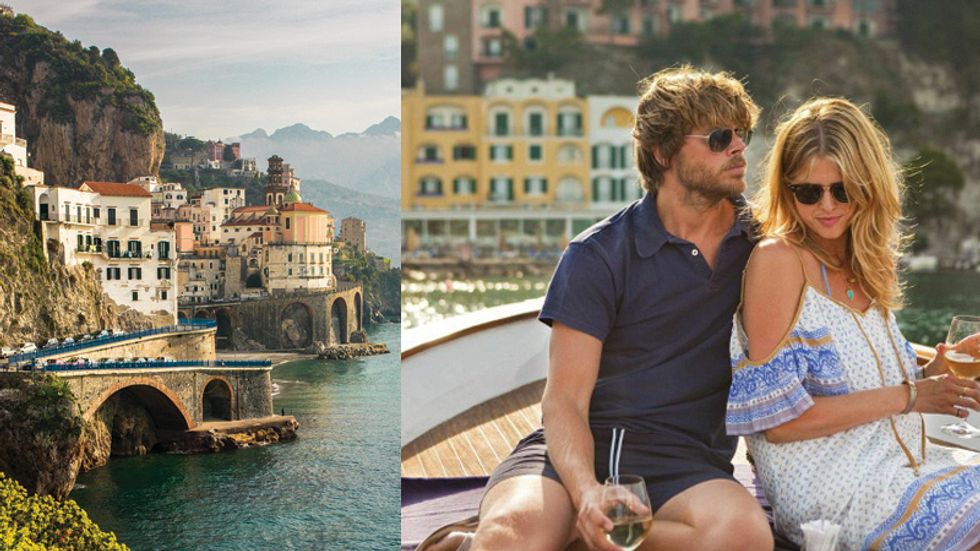 Italy's Amalfi Coast, known for its striking scenery and architecture. NCIS: Los Angeles star Eric Christian Olsen and his wife, actress, and entrepreneur Sarah Wright Olsen.
Photo Credit: Buena Vista Images/Getty Images (Italy); Courtesy Eric Christian Olsen (Couple)
Amazing Hotel

Hotel Santa Caterina, Amalfi. Breathtaking hotel. Every morning I would get up, have a nice orange juice on the terrace, walk down, and go swimming in the Mediterranean. Then I would go back up and have breakfast, read the paper, and then go swimming [again].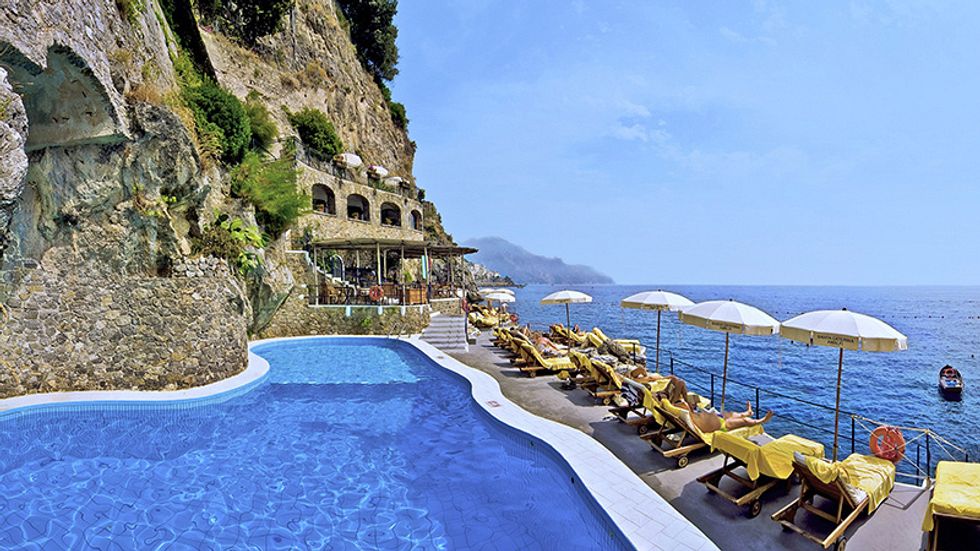 Hotel Santa Caterina is run by the same family that opened it in 1880.
Photo Credit: Hotel Santa Caterina/The Leading Hotels of the World
Cool Amenity

I'm a big fan of showers and tubs. I need a great tub because we usually spend about 12 hours on our feet. Then I go home, grab that paper, crack open a nice bottle of wine, and sit in the tub and talk about what we saw that day.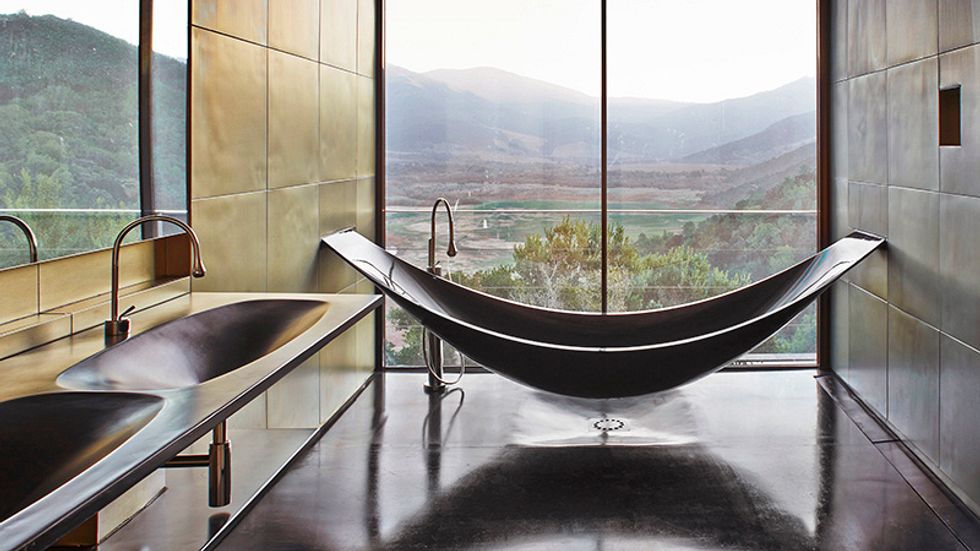 For an extra sumptuous soak, try a bathtub with a view.
Photo Credit: Vostok/Getty Images
Travel Must-Haves

I'm obsessed with travel because I think it's one of the most compelling ways to get perspective on life. I used to travel only with a
Lonely Planet guide. That's just how I traveled because I thought it was the best way to see the country. Instead of staying in really nice hotels, you just kind of find these nooks and crannies. My iPhone has made travel much easier.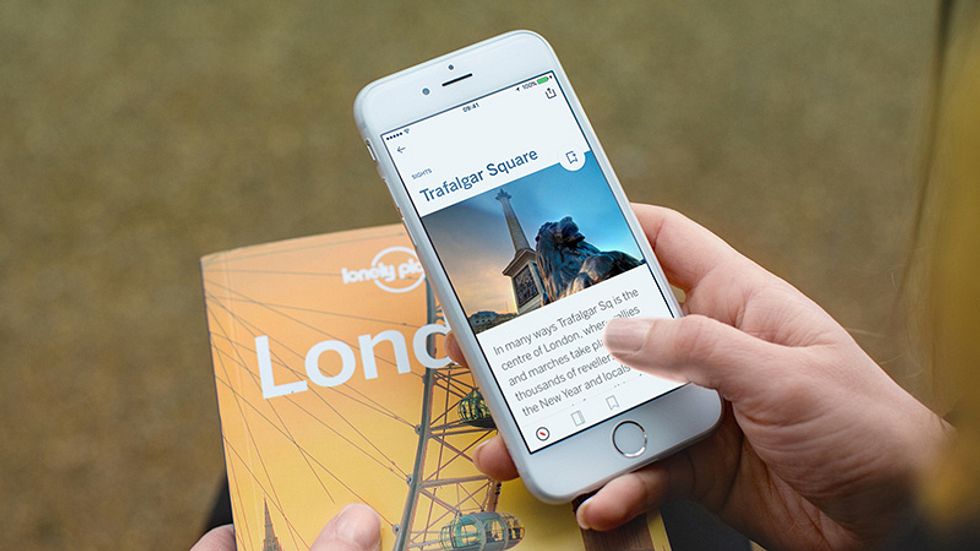 Ready for a trip? Take a cue from Eric Christian Olsen and read up on your destination.
Photo Credit: Lonely Planet
Watch all-new episodes of NCIS: Los Angeles on CBS and CBS All Access.