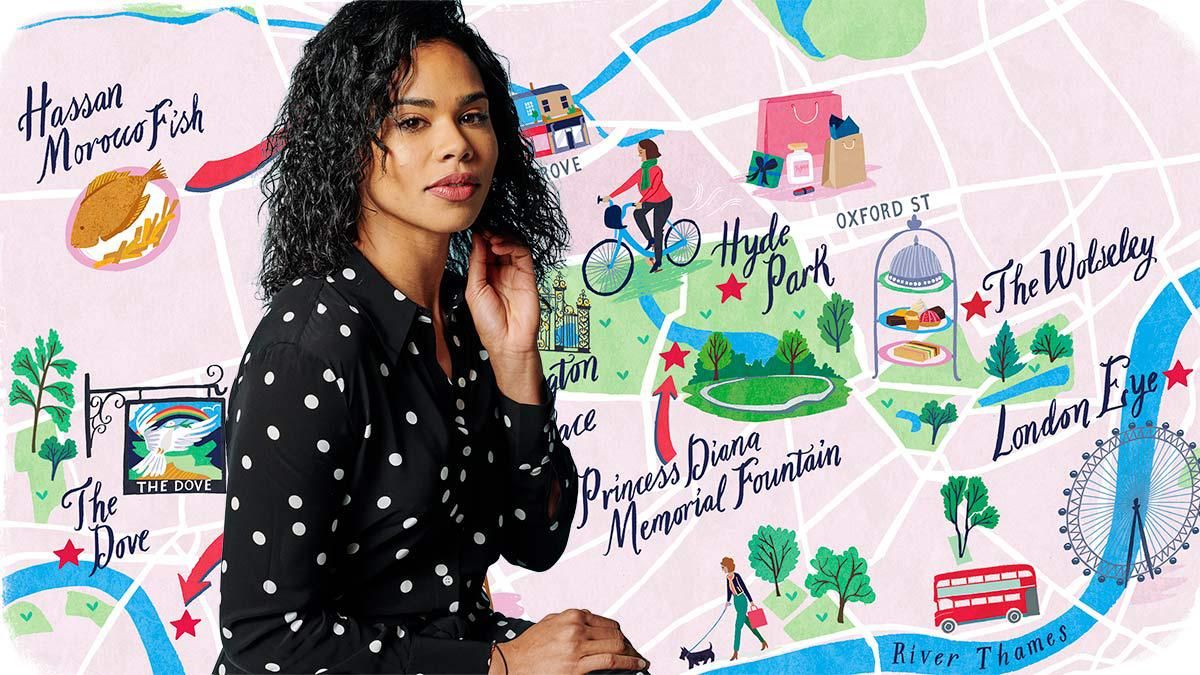 Photo Credit: Cara Robbins/Contour by Getty Images (Sternberg). Sara Mulvanny (Illustration).
From leafy parks to cozy pubs, the FBI: Most Wanted actress shares her favorite hometown haunts.
By Maria Neuman
It never occurred to Roxy Sternberg that she had grown up in one of the coolest cities in the world, until she moved across the pond. "When you live somewhere, you can end up taking it for granted," says the actress, who moved from London to Brooklyn in 2019 after landing the role of Agent Sheryll Barnes in FBI: Most Wanted. "I'm swept up in New York now and excited to discover places, but London is absolutely brilliant."
She's equally enamored with her on-screen character, who can go from steely undercover agent to nurturing mom without breaking a sweat. "She's so serious and a grounding force, but I love that she's also a family person." With that in mind, Sternberg reveals where she goes in London when she returns home to visit family and friends.
Watch FBI: Most Wanted Tuesdays at 10 p.m. ET/PT on on CBS and streaming on Paramount+.

SUBSCRIBE NOW: Enjoy 4 Digital Plus 2 Print/Digital Issues Of Watch Per Year — For Free!