Travel
Roxy Sternberg's London
Photo Credit: Cara Robbins/Contour by Getty Images (Sternberg). Sara Mulvanny (Illustration).
From leafy parks to cozy pubs, the FBI: Most Wanted actress shares her favorite hometown haunts.
By Maria Neuman
It never occurred to Roxy Sternberg that she had grown up in one of the coolest cities in the world, until she moved across the pond. "When you live somewhere, you can end up taking it for granted," says the actress, who moved from London to Brooklyn in 2019 after landing the role of Agent Sheryll Barnes in FBI: Most Wanted. "I'm swept up in New York now and excited to discover places, but London is absolutely brilliant."
She's equally enamored with her on-screen character, who can go from steely undercover agent to nurturing mom without breaking a sweat. "She's so serious and a grounding force, but I love that she's also a family person." With that in mind, Sternberg reveals where she goes in London when she returns home to visit family and friends.
FBI: Most Wanted airs Tuesdays at 10/9c on CBS and streams on Paramount+.
PICK UP SOME FISH AND CHIPS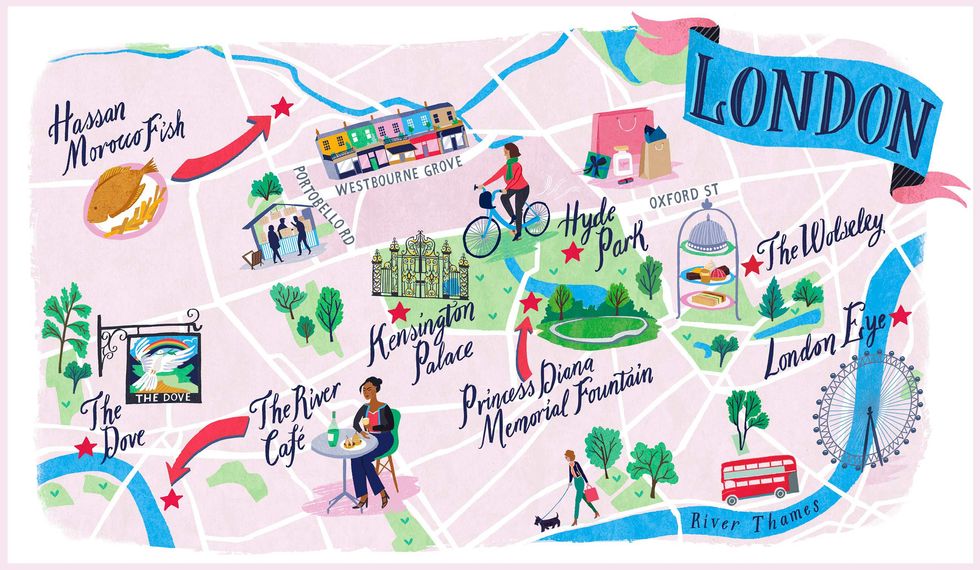 Illustration by Sara Mulvanny.
If you walk to the top of Portobello Road, there's a street called Golborne Road, which has this amazing lunch spot called Hassan Morocco Fish. It's super popular with locals. You queue up outside and either sit to eat (they can accommodate about six people), stand, or sit on a nearby doorstep. There's a list of different fish, and they cook it while you wait. I always get the sole that comes with chips and a salad.
FANCY A PINT?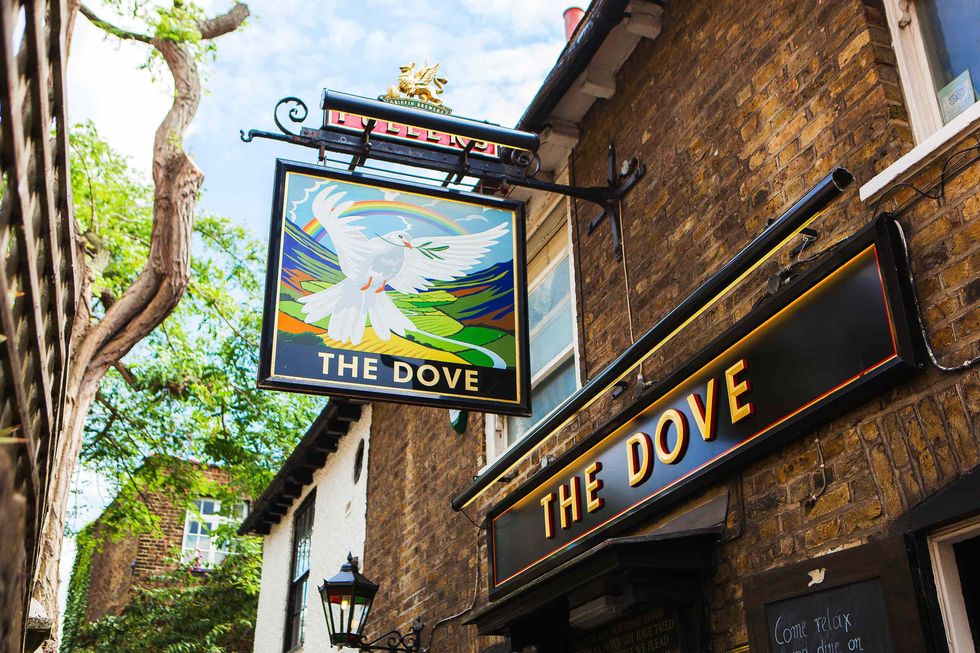 Photo Credit: Courtesy of Fuller's.
It's very British to go on a pub crawl, which I like to do by the River Thames. My favorite pub is The Dove in Hammersmith (where I had my first date with my partner) because you can sit outside, while inside it's got exposed bricks and wooden beams, as well as a lovely fireplace, so it feels like you're in a small cabin. There are tons of pubs in the same area, so you can also walk to The Black Lion and The Old Ship, which means you can get a bit of exercise in while eating and drinking.
DINE ALONG THE RIVER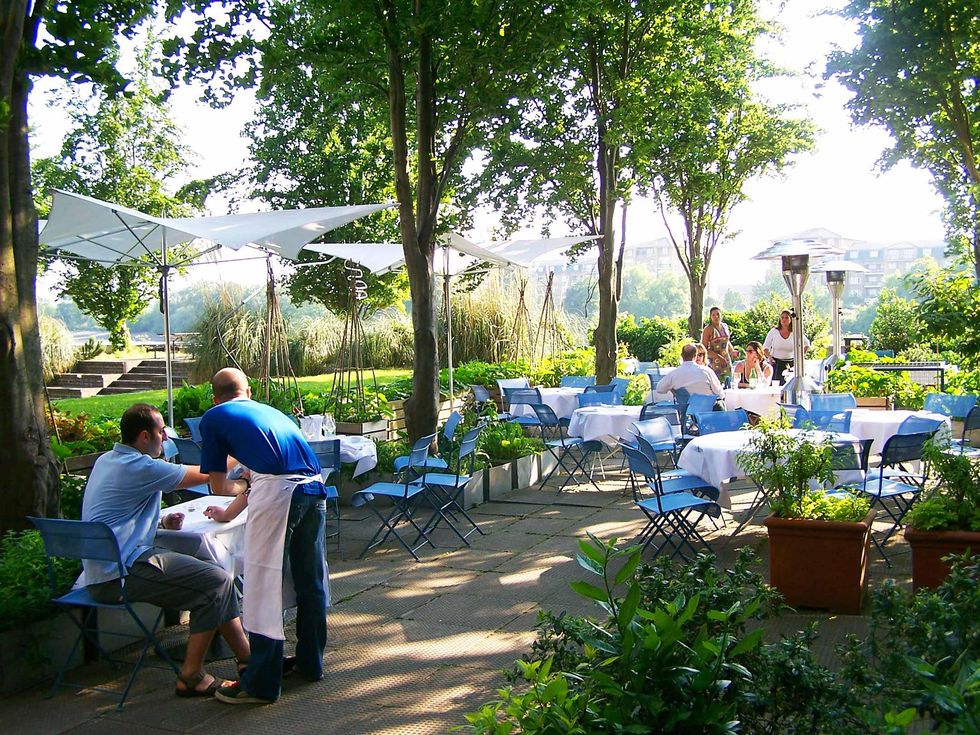 Photo Credit: etienne voss/Getty Images.
There's a famous restaurant in Hammersmith called The River Café. It's an Italian restaurant with an amazing view, and it feels like going to a museum. If you really want to treat yourself, it's a great experience, from the staff to the food presentation. It's so delicious, and the last time I was there the actor Jack Whitehall sat near my table.
GRAB A BIKE IN THE PARK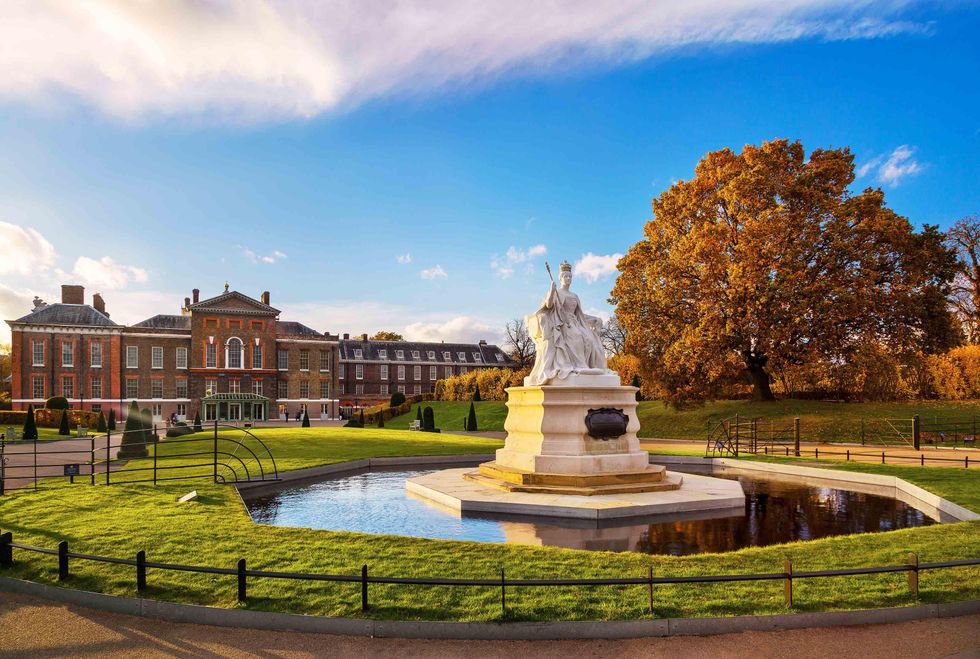 Photo Credit: John Reid/visitlondon.com.
Hyde Park is beautiful and well groomed and also home to Kensington Palace as well as the Princess Diana Memorial Fountain, which is really worth seeing. Any time of day there are people exercising and Rollerblading—it's what I imagined New York would be like before I arrived. You can rent bikes and cycle all around on certain paths, and it's amazing for people-watching, which is one of my favorite things to do.
SIP AN AFTERNOON TEA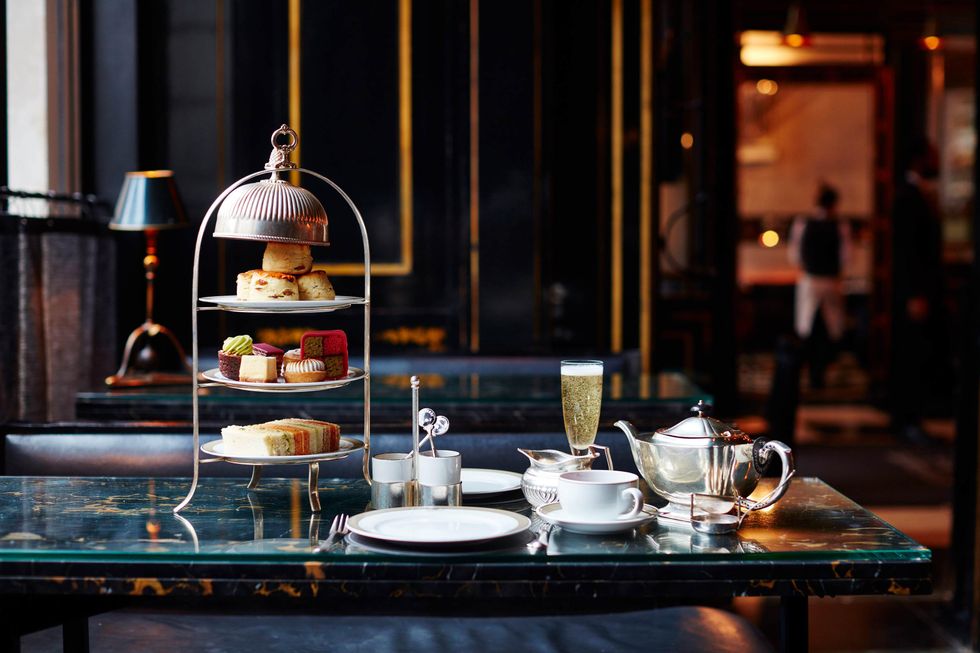 Photo Credit: Courtesy of The Wolseley.
Brits don't eat scones every day (we'd be huge if we did!), but The Wolseley by Green Park is the place to go when you want to indulge. You feel like you're in a greenhouse with the eatery's dramatic ceilings. They also have lovely little finger sandwiches and breakfast, which for me is scrambled eggs and smoked salmon.
ENJOY A PERFECT SATURDAY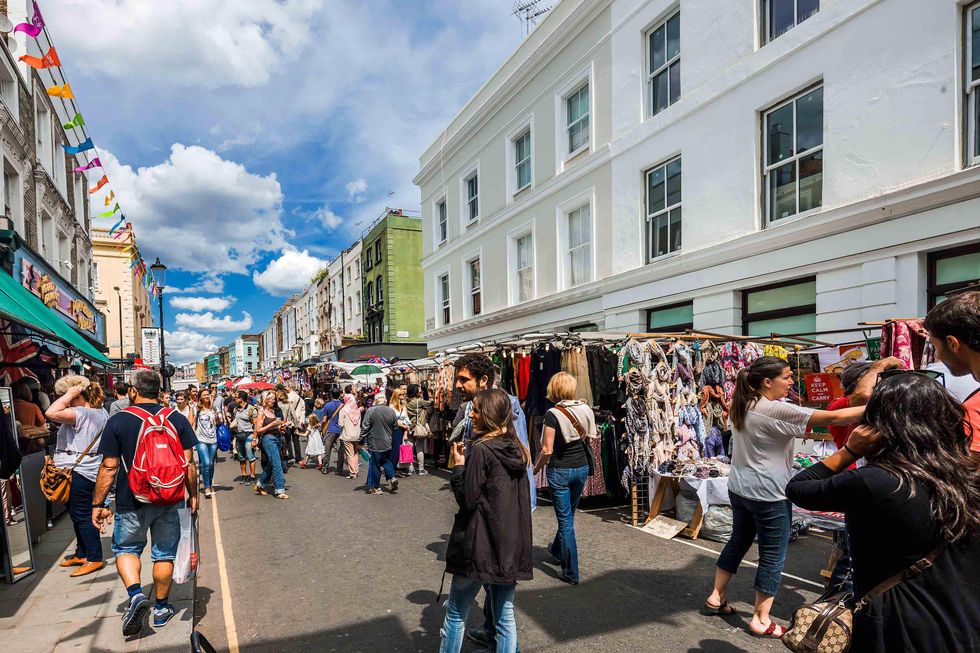 Photo Credit: Maremagnum/Getty Images.
My favorite area is Portobello Road because it's a mix of tourists and locals. The outdoor market is open every day but Sunday, where you can pick up everything from groceries to souvenirs. Once upon a time, Portobello Road and Notting Hill had a very strong West Indian community, so every year [except this summer, due to the pandemic] they have the Notting Hill Carnival with floats, amazing food, and steel drum music. You can end the day at the Electric Cinema, with its big leather seats.
STOCK UP ON SOUVENIRS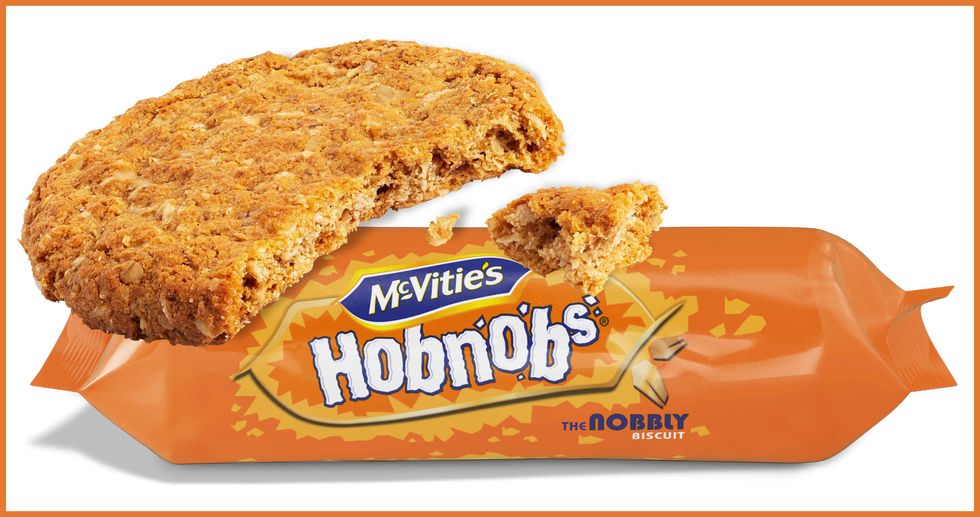 Photo Credit: Courtesy of McVities.
When people come to my house in Brooklyn, I like to offer them English cookies. So I always keep Hobnobs, as well as wine gums and other confectionary stuff, on hand. I can get it all at the duty-free in the airport. There's also a chili sauce called Lingham's Chilli Sauce that's sweet, spicy, and delicious.
HIT THE STORES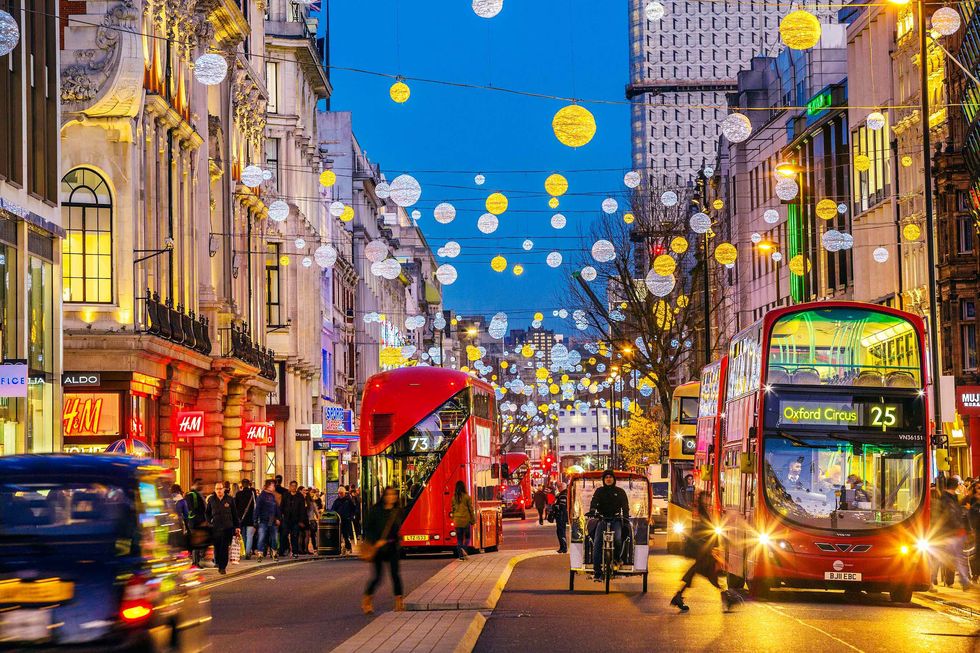 Photo Credit: Gonzalo Azumendi/Getty Images.
I lived in Westbourne Grove before I moved to New York, and it has brilliant shops like Sandro, Maje, and The Kooples. I'm not a big mall person. I love coming out of a shop, getting some fresh air, and then going into another shop. For an even wider variety, I head to Oxford Street, where there is the huge Selfridges department store, an enormous Topshop, an Urban Outfitters, and Nike.
SEE THE CITY FROM ON HIGH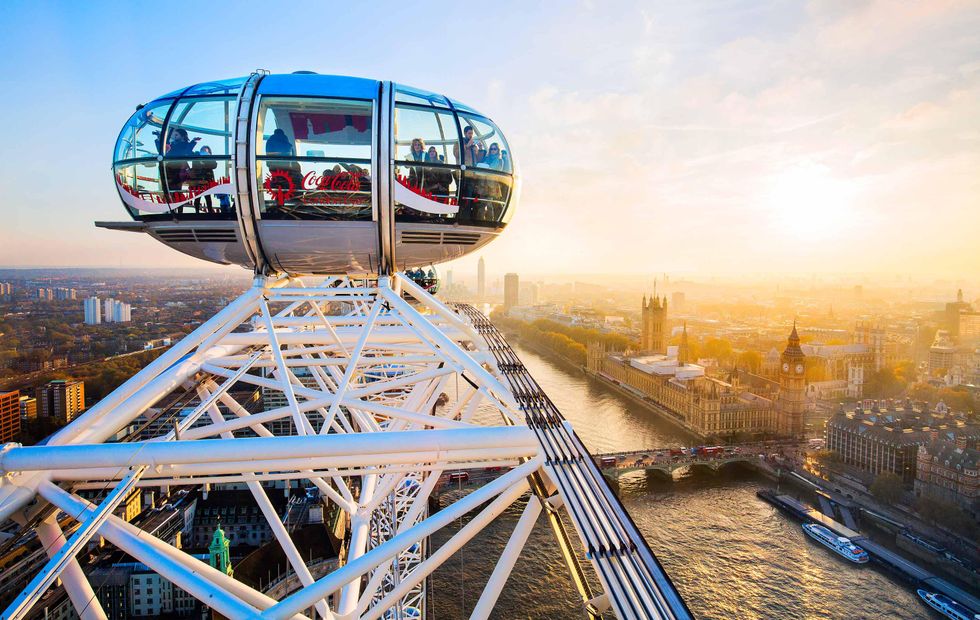 Photo Credit: John Reid/visitlondon.com.
Everyone should visit the London Eye (observation wheel) because you'll see amazing panoramic views of the city and get a real sense of where things are; you can spot everything—Greenwich, East London, and even Buckingham Palace.
Originally published in Watch Magazine, November-December 2020.
FBI: Most Wanted airs Tuesdays at 10/9c on CBS and streams on Paramount+.