Travel
Travis Stork's Nashville
Illustration by Sara Mulvanny.
From the healthy to the decadent, the host of The Doctors shares his top hometown spots.
By Maria Neuman
After 11 years of hosting the award-winning daytime medical show The Doctors, it's no surprise that Dr. Travis Stork is a pro at doling out trustworthy information. So who better to ask for vacation tips when it comes to Music City? "I first moved to Nashville back in 2003 to complete my residency at Vanderbilt University," says the recently married Stork, who does weekly commutes from Nashville to Los Angeles to tape The Doctors. "Nashville has a great balance in terms of lifestyle, and as a doctor I'm always preaching about balance in everything."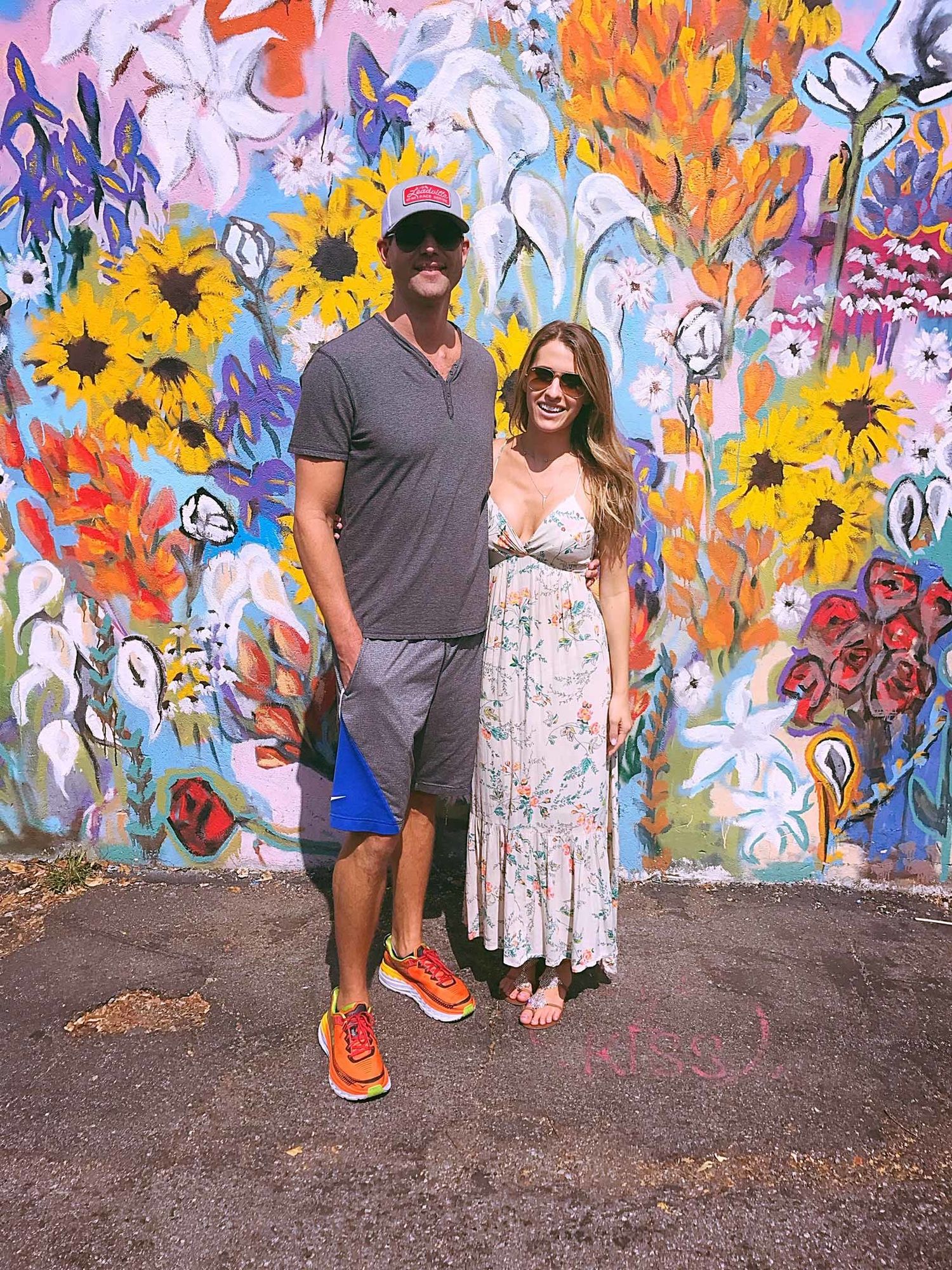 Dr. Travis Stork and wife Parris in Nashville.
Photo Credit: Courtesy of Travis Stork.
And while this Tennessee capital is home to some of the most touristy hotspots in the country (think the Grand Ole Opry), Stork suggests going local for added flavor. "Don't forget to visit the neighborhoods that make Nashville so homey and to really get a sense of this city. If you haven't been here recently, it will blow your mind."
The Doctors is distributed through CBS Television and airs weekdays. Check local listings.
WAKE UP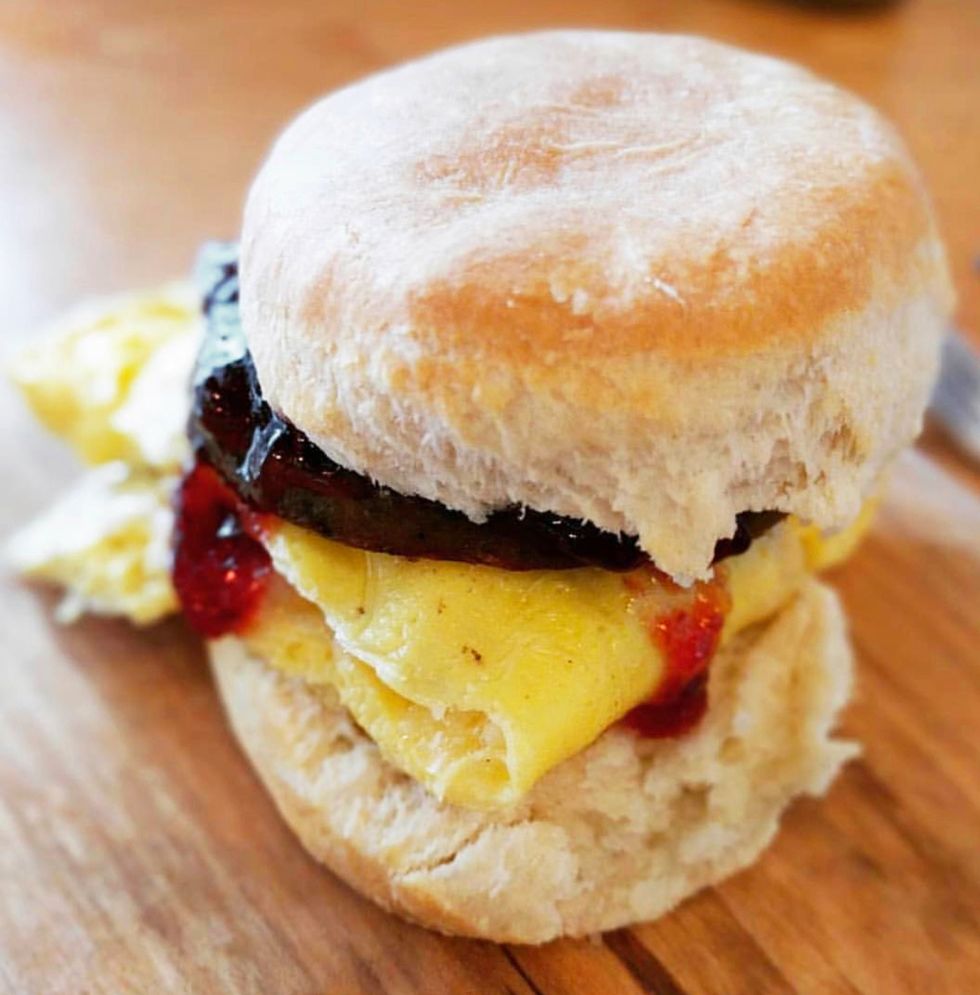 Worth every calorie
Photo Credit: Courtesy of Barista Parlor.
I'm a coffee shop guy, and my neighborhood of Germantown has some great ones. My favorite spot is called Red Bicycle Coffee, and my drink of choice is the iced almond milk latte.
Another favorite is Barista Parlor, which has a few locations around Nashville; for visitors who want one of the best under-the-radar sandwiches, their morning biscuits are to die for. [My wife, Parris, and I] limit our intake of those, but I always say they're worth the calories.
GRAB A BIKE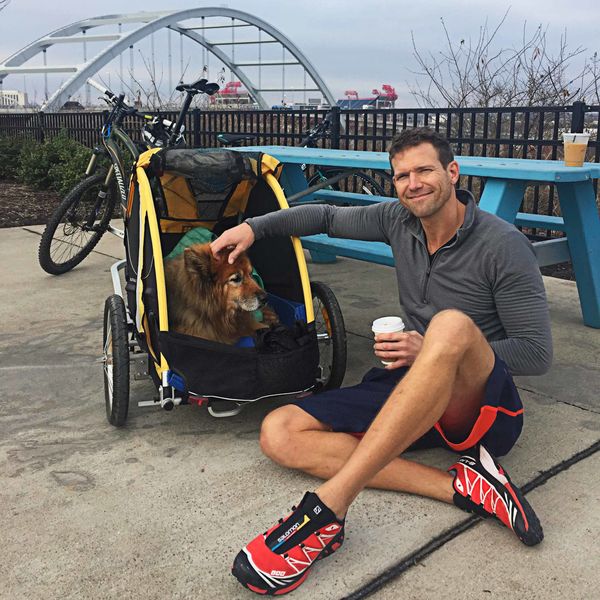 Stork with his late dog, Nala, in Nashville.
Photo Credit: Courtesy of Travis Stork.
Rent bikes and go to Percy Warner Park, which is about 15 minutes out of the city. A few years ago, they built over eight miles of mountain biking trails for every skill level. I also like Edwin Warner Park, which is right next door. They have a large road that is blocked off to car traffic, so it's great for road riding.
I often take my road bike there and travel out into the countryside. There are also biking stations inside the city called B-cycle where you can rent some wheels and explore. The nashville.gov website has a map of all the paved biking trails, which are great to take advantage of because of the safety element.
TAKE A STREET-ART SELFIE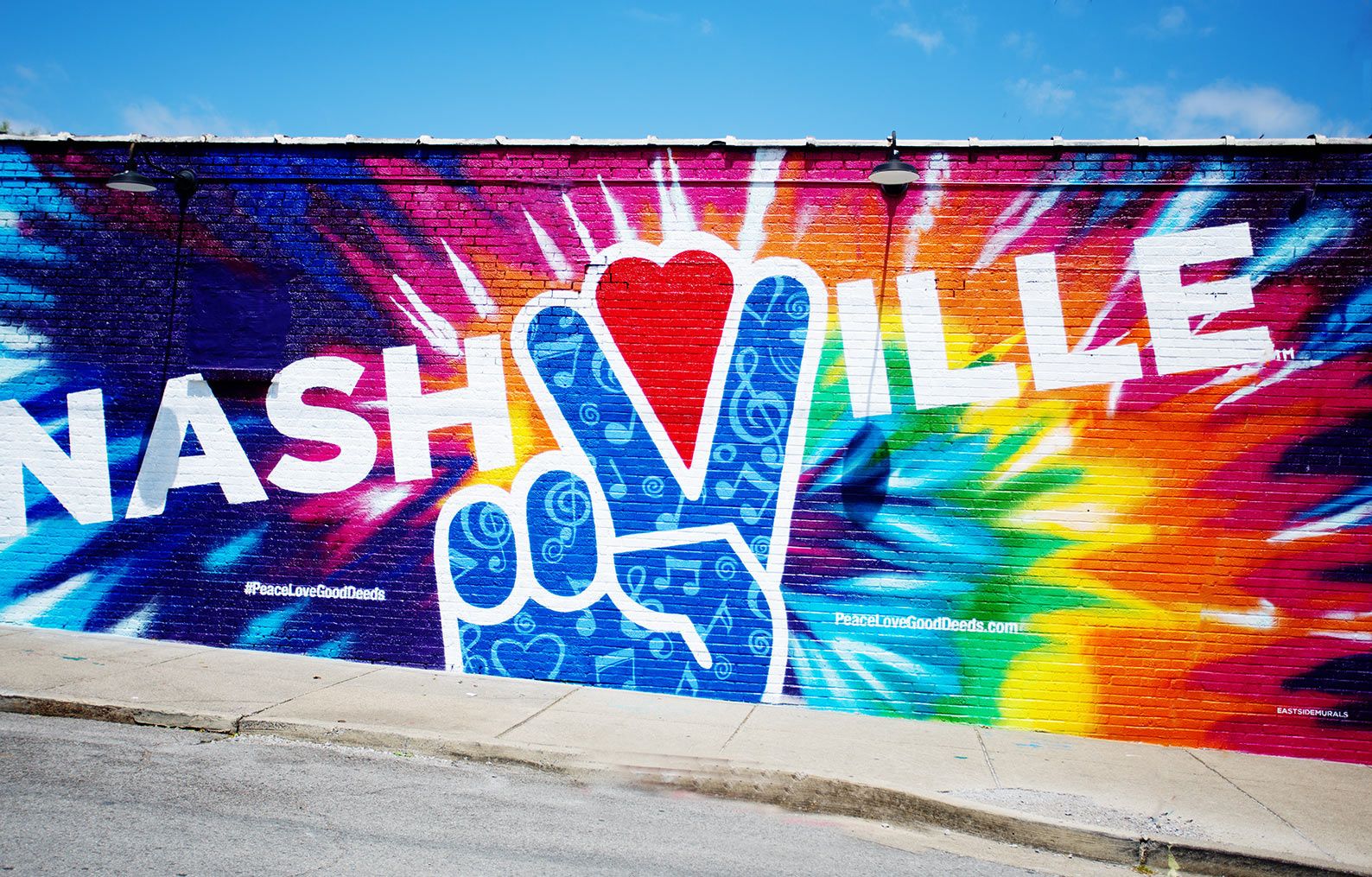 Mural mania
Photo Credit: Carole Julius.
There's a neighborhood called 12 South, which not only has a lot of shops and boutiques owned by local celebrities but there's also a mural that everyone goes to: It says "Nashville" with a peace sign, and you'll see people lined up down the street to take a picture there.
SIP A LOCAL BREW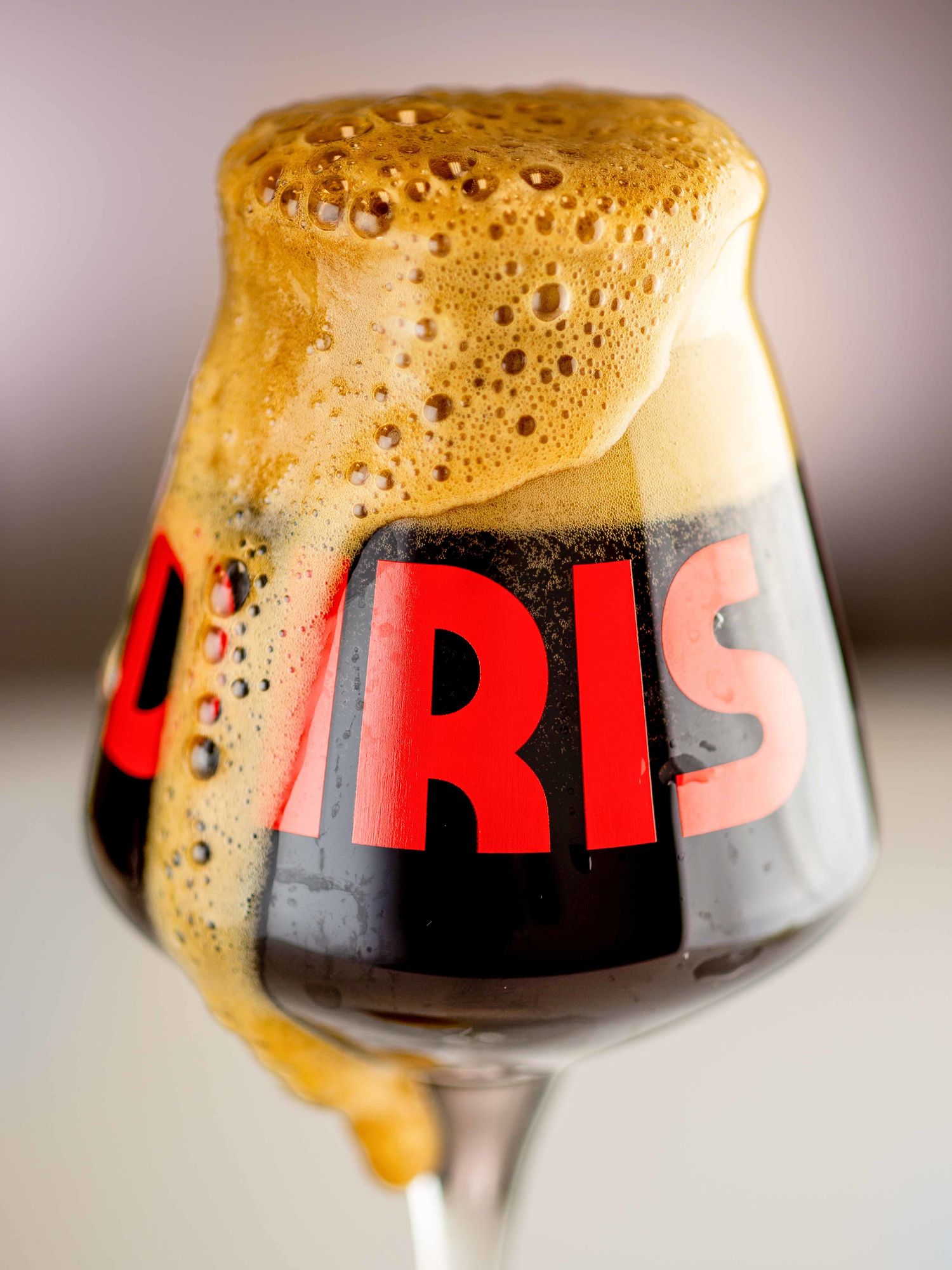 Super suds
Photo Credit: Anna Togyre/Bearded Iris Brewing.
If you like beer, check out Bearded Iris Brewing. I think they make the best IPAs out there—and I'm a Colorado kid! I usually send my guests home with a few cans.
ENJOY A ROOM WITH A VIEW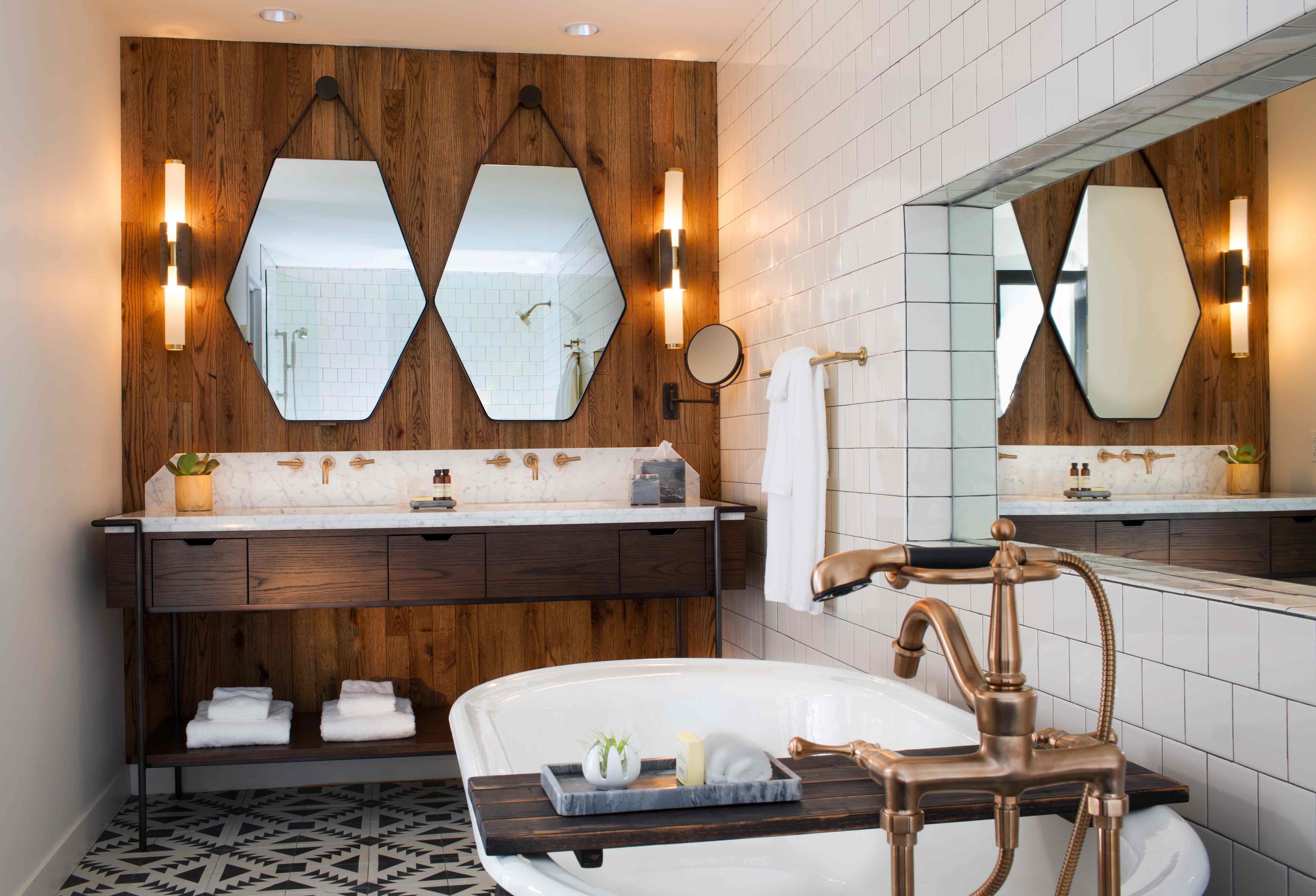 Photo Credit: Courtesy Thompson Nashville.
Aside from Nashville's tons of Airbnbs, there are some good hotels like Thompson Nashville in an area called The Gulch, across the train tracks from Downtown. They have a rooftop bar called L.A. Jackson, which is a great spot to grab a drink and get a wonderful view of the city.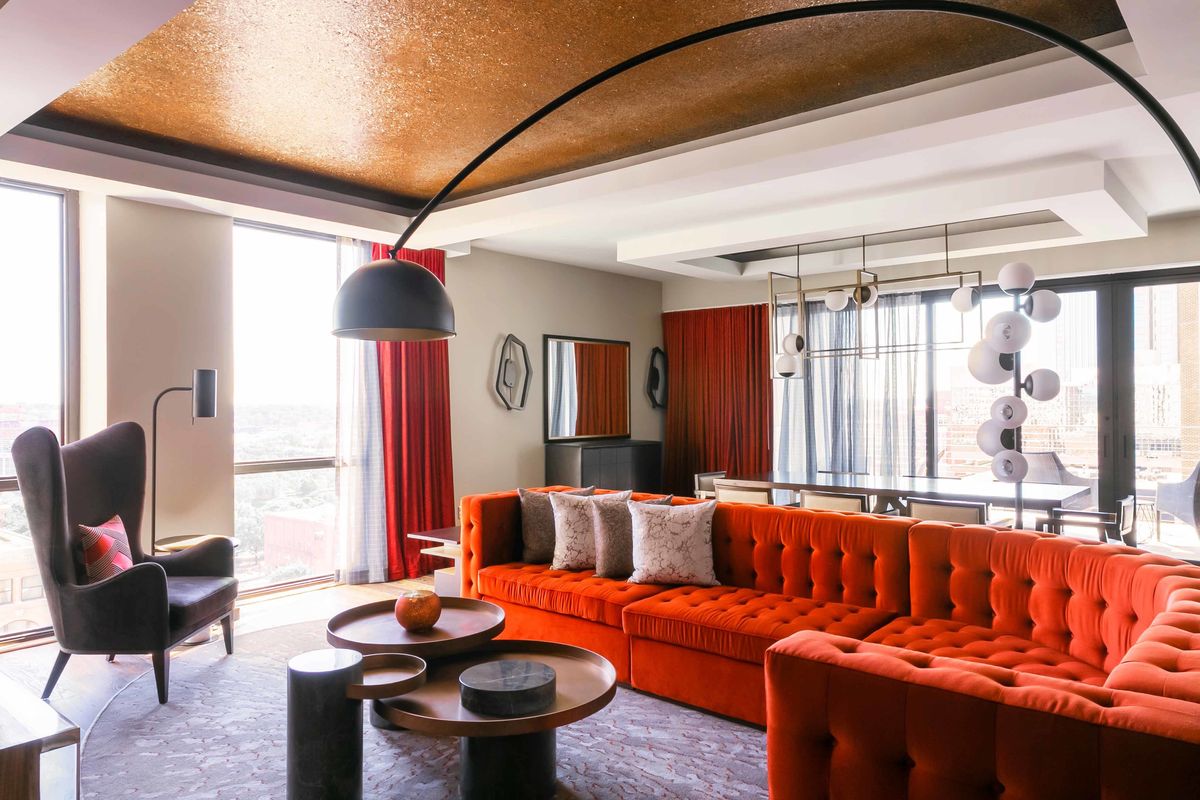 Bobby Hotel
Photo Credit: Lisa Diederich/Bobby Hotel.
Another cool place is Bobby Hotel; in Downtown Nashville, on Fourth Avenue. We had a drinks reception there during our wedding weekend. It's a boutique hotel, and the vibe feels authentic to Nashville.
ACT LIKE A TOURIST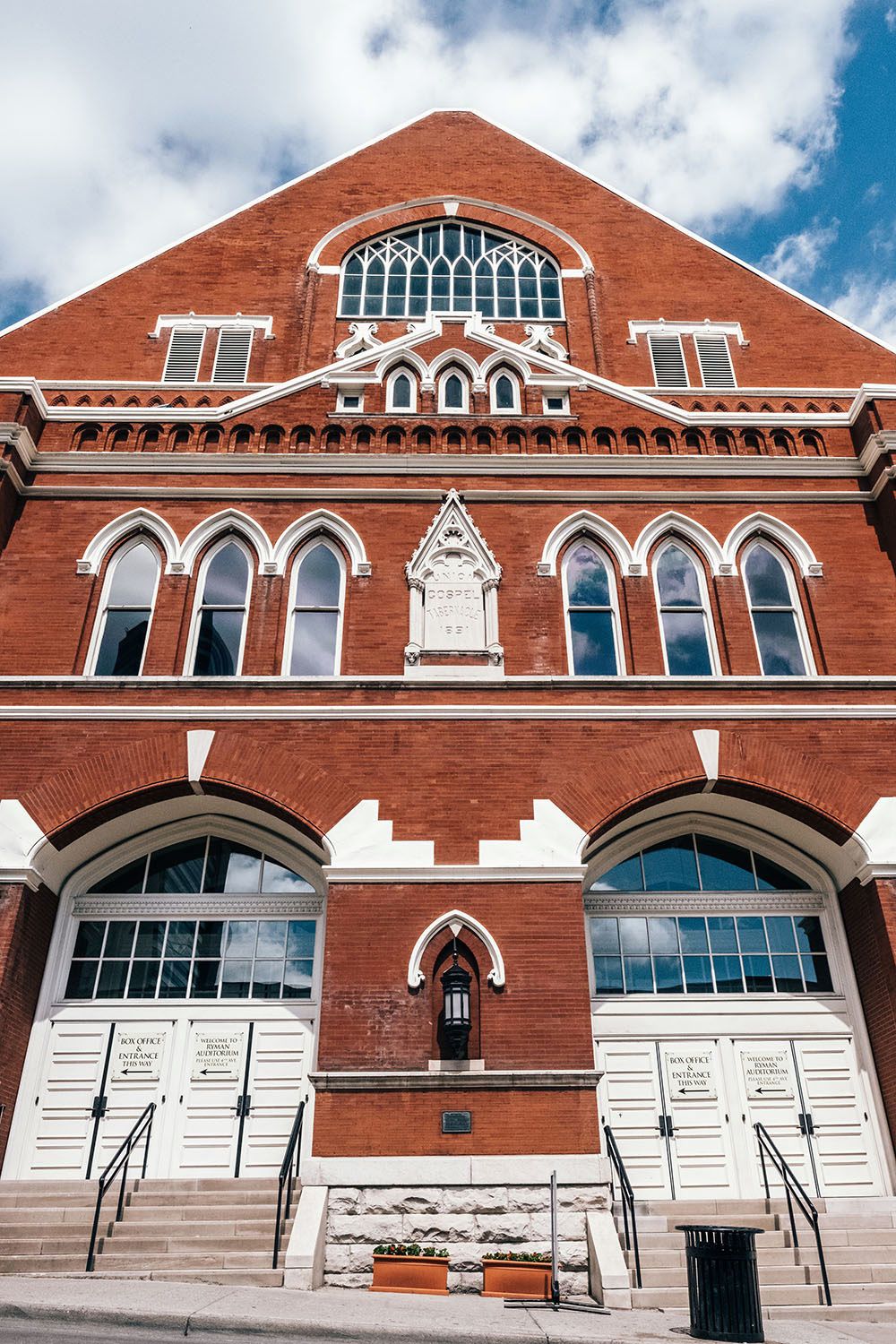 Photo Credit: Courtesy of Grand Ole Opry.
If you're a history buff or a country music fan, pick one or two of the well-known sites to visit, whether it's the Country Music Hall of Fame and Museum, The Johnny Cash Museum, or the Grand Ole Opry. For a souvenir, go downtown and buy a pair of boots. From the traditional to the crazy, they have it all.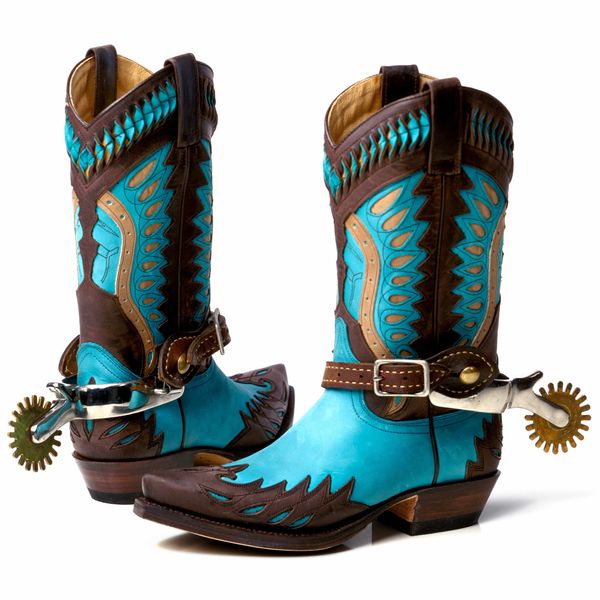 Power boots
Photo Credit: Pidjoe/Getty Images.
TASTE SOME VINO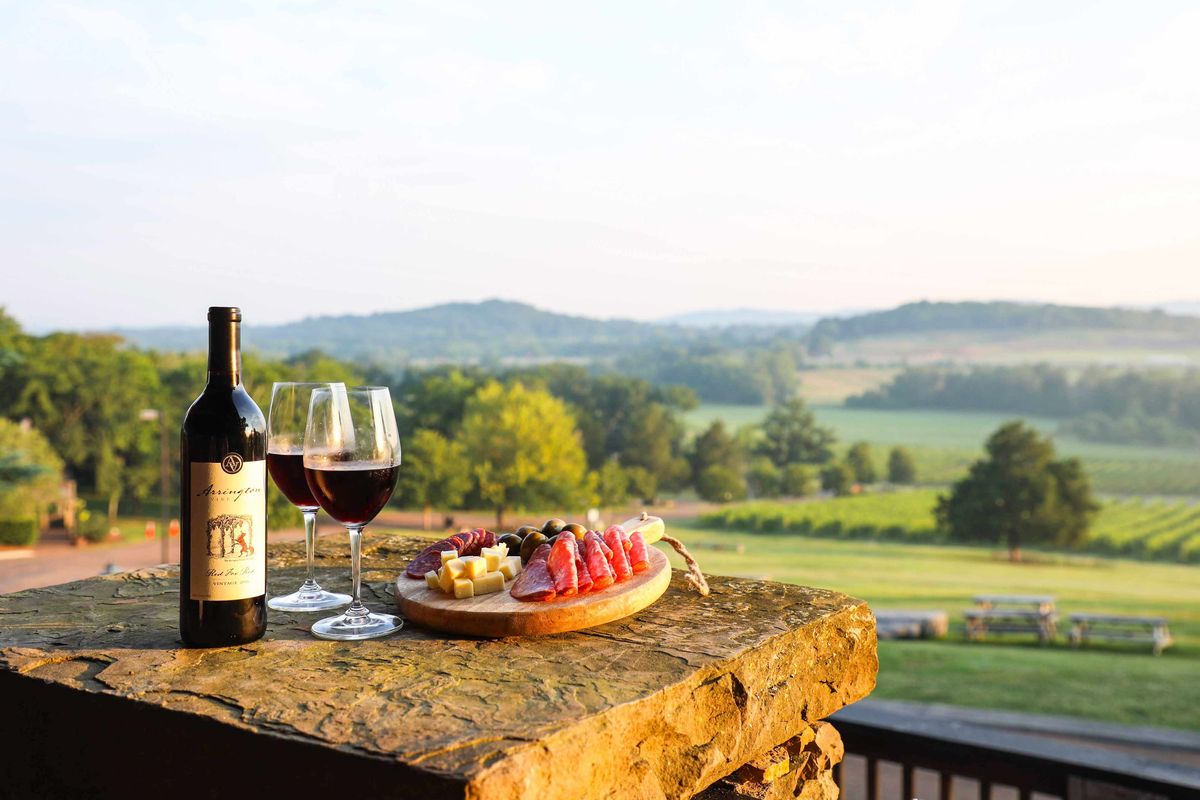 Wine country
Photo Credit: Courtesy of Arrington Vineyards.
Head about 45 minutes out of the city to Arrington Vineyards. Not only will you be out in the beautiful Tennessee countryside thinking This is Nashville?, but you'll enjoy some pretty great wines, too.
INDULGE AT DINNER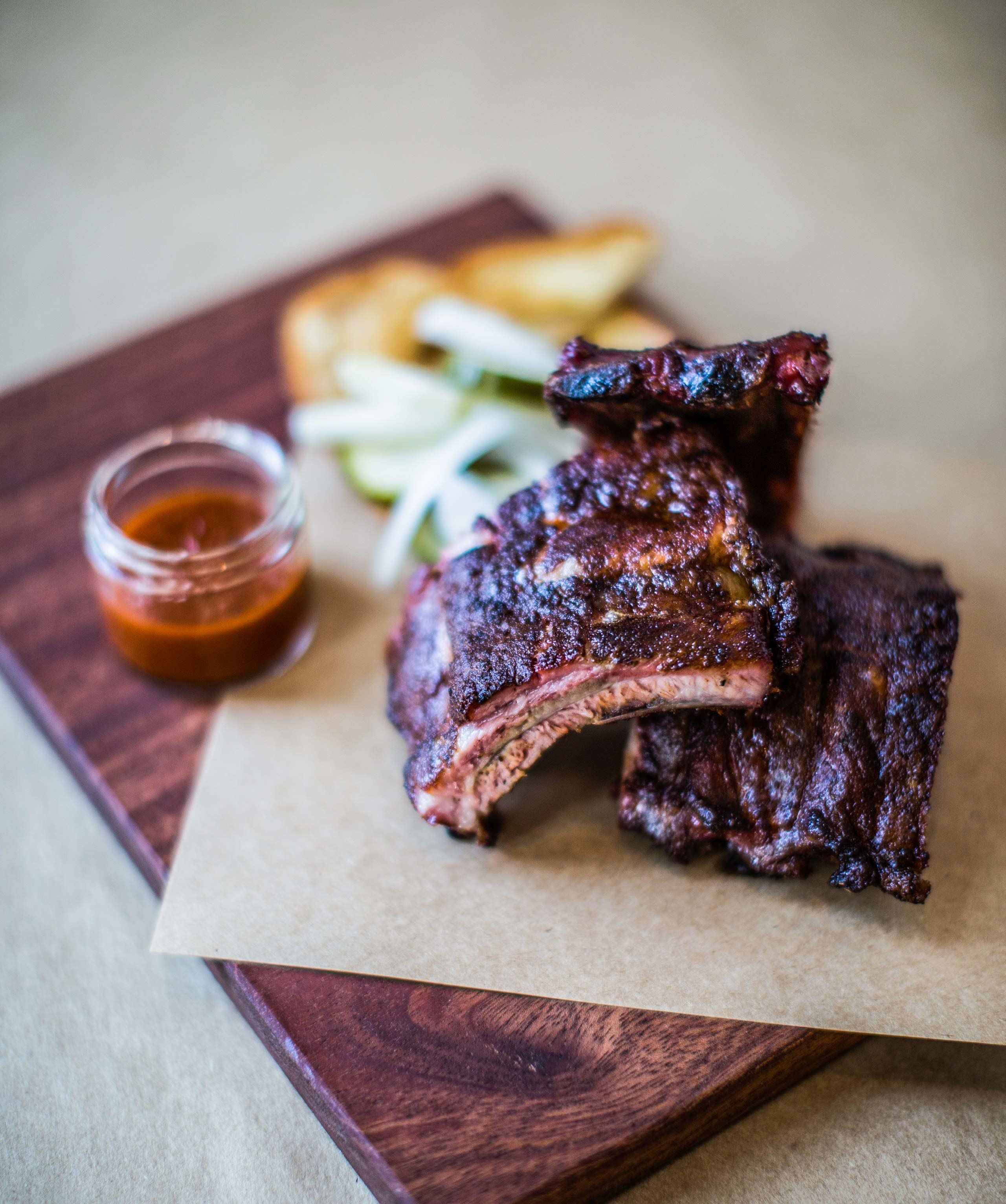 A local treat
Photo Credit: Courtesy of Butchertown Hall.
If you're in the mood for some traditional smoked meats, go to Butchertown Hall. It's a nice culinary blend of old and new Nashville, mixing in healthy options with more decadent fare. I eat meat about once a week and order the brisket; it's to die for, and so are the guacamole and margaritas.
LISTEN TO THE LOCALS
When people think of Nashville, they think of famous country music artists, not the hundreds of songwriters who actually wrote those songs. Check out The Listening Room Cafe, where you can watch the songwriters perform their greatest hits. It's such a cool thing to experience, and there's so much talent in this town.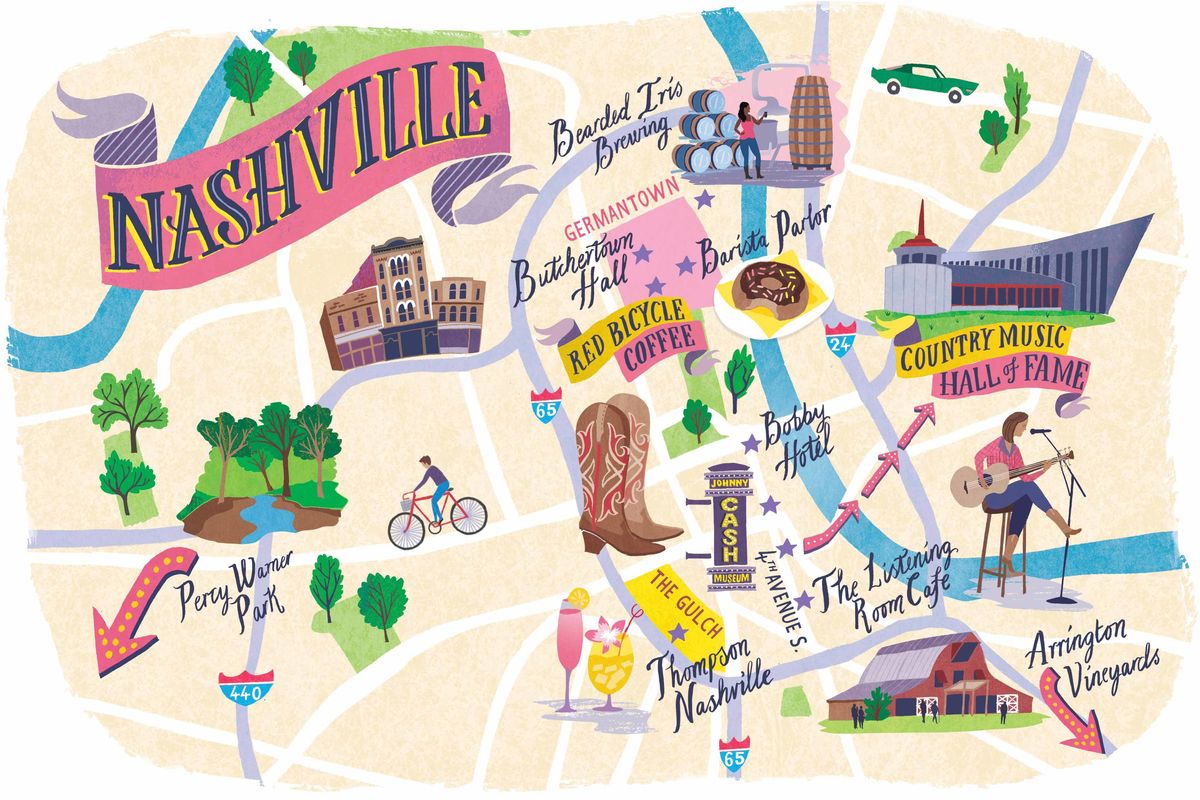 Illustration by Sara Mulvanny.
Originally published in Watch Magazine, January-February 2020.
The Doctors is distributed through CBS Television and airs weekdays. Check local listings.