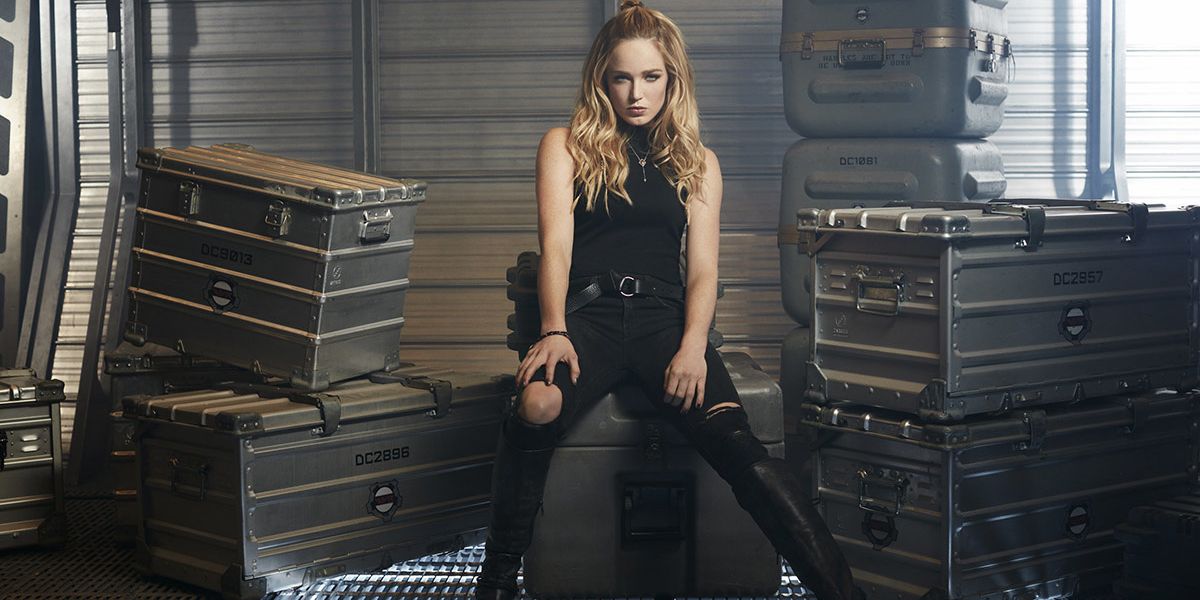 Photo Credits: Brendan Meadows/The CW.
To get into superhero shape, DC's Legends of Tomorrow star Caity Lotz taps into her inner—and outer—strength.
By Matt Hendrickson
Caity Lotz knows a thing or two about keeping on her toes. As Sara Lance (aka the White Canary) on The CW's DC's Legends of Tomorrow, Lotz has to punch, leap, and push her way through each episode.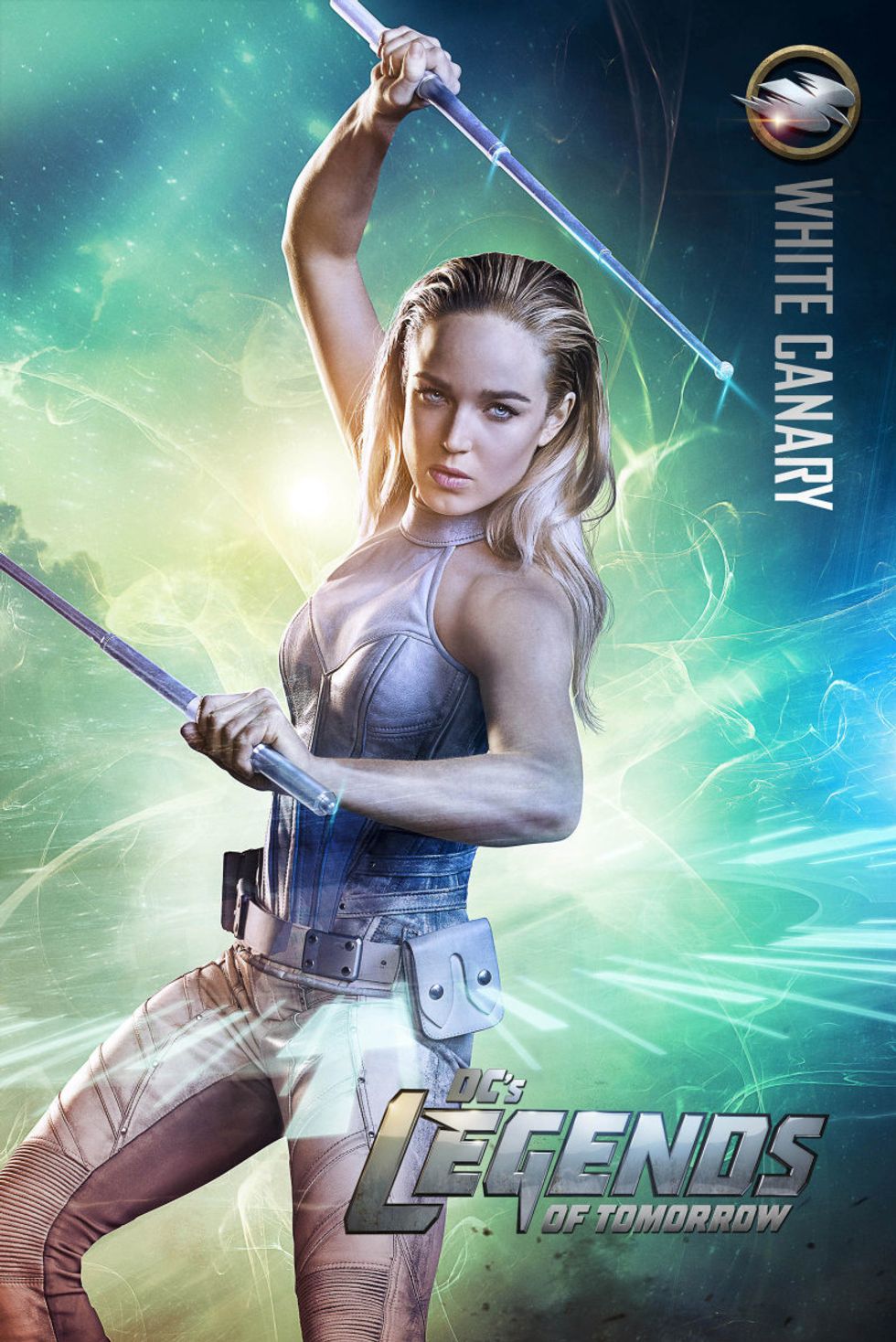 Caity Lotz as Sara/White Canary in DC's Legends of Tomorrow.
Photo Credit: Jordon Nuttall-The CW.
A native of San Diego, Lotz, 32, does most of her own stunts, crediting the complicated footwork she masters for the show to her years as a trained dancer. "I started dancing professionally when I was just 17 and performed in a music video for [the pop singer] JoJo," she says. "Everyone was having fun, but I had to have a chaperone on set because I was underage. It was so embarrassing!" Luckily Lotz got the last laugh. Here she shares her rules for staying strong.

USE YOUR SMARTS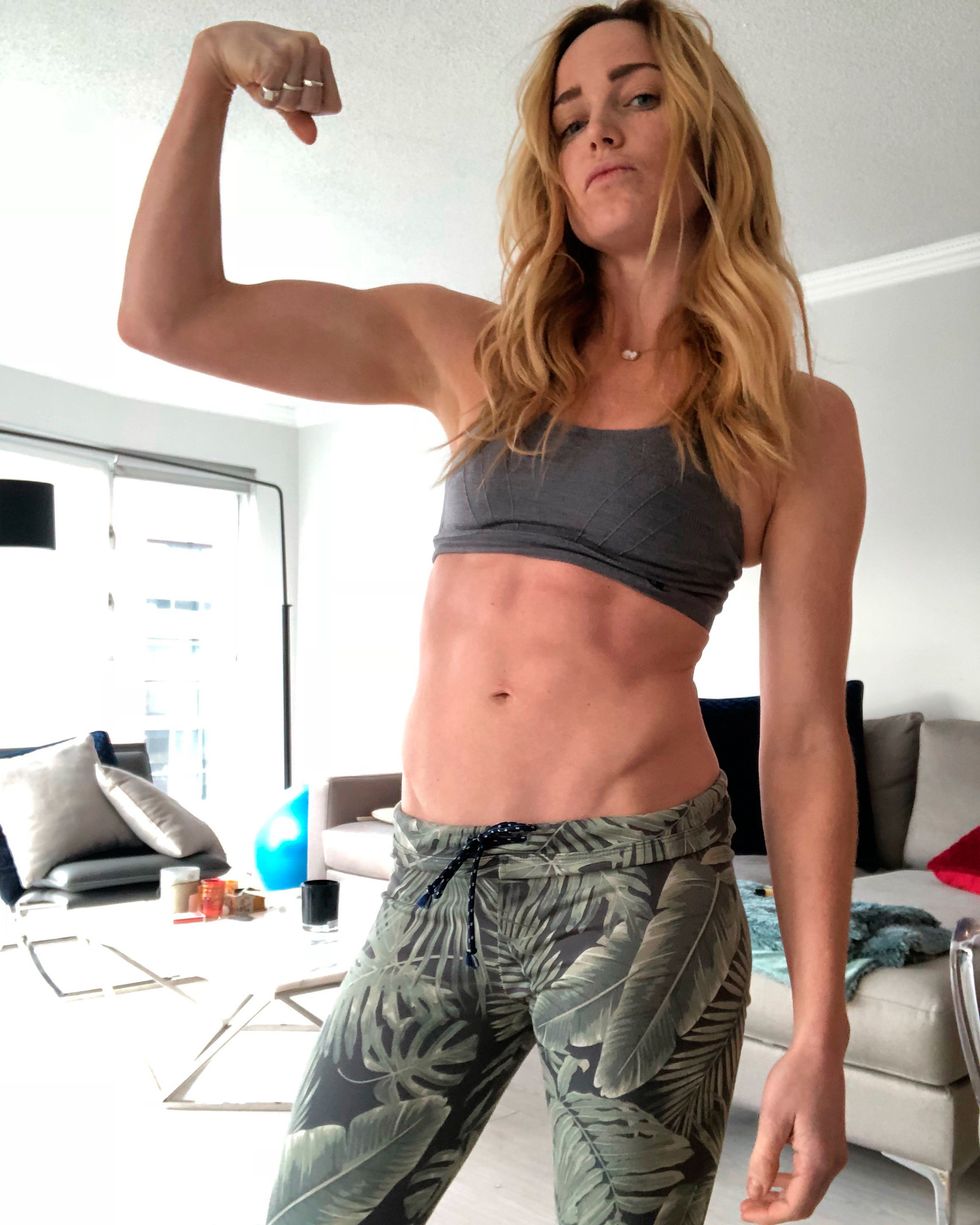 Caity Lotz showing off her hard-earned muscles.
Photo Credit: Coutesy of Caity Lotz.
When I moved to Los Angeles, I started doing parkour [where you negotiate obstacles in an urban environment by running, jumping, and climbing]. Friends and I would go to a local school when no one was around and jump off the walls from point A to point B. Parkour helped me to learn how to be careful. When you're grabbing the wall of a building, something could break off!
STAY FOCUSED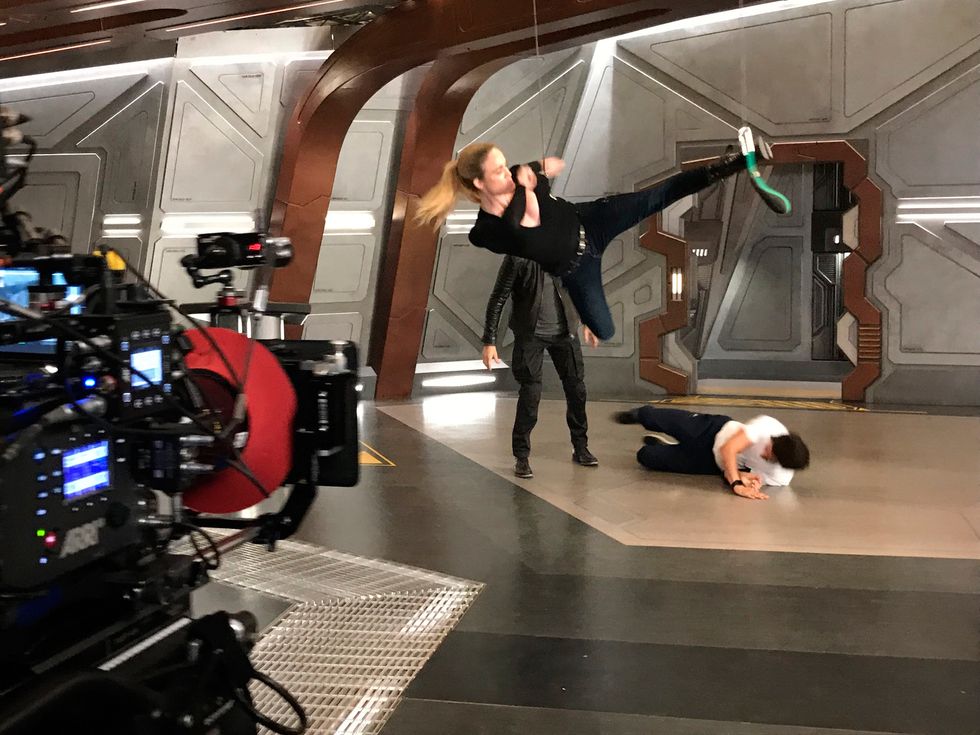 Caity Lotz practices stunts on the set of DC's Legends of Tomorrow.
Photo Credit: Courtesy of Caity Lotz.
I used to do muay thai boxing, but now I focus on Filipino martial arts. I like it because I get to use weapons like sticks and swords as part of the workout. I don't find it as tiring as other martial arts because it's more mental and requires intricate choreography.

USE A VIRTUAL TRAINER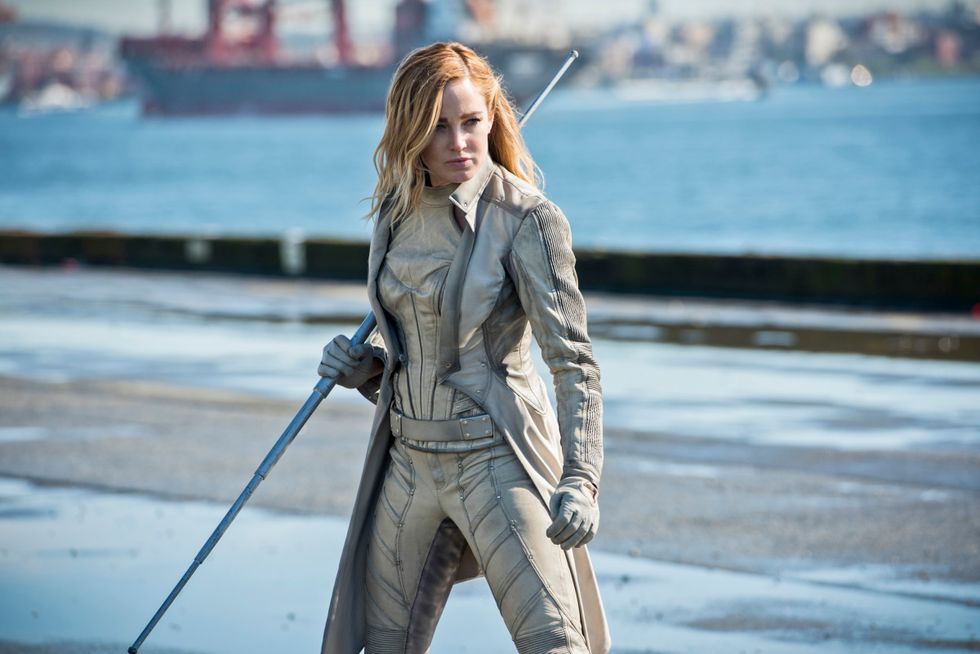 Caity Lotz as Sara/White Canary in DC's Legends of Tomorrow.
Photo Credit: Dean Buscher/The CW.
We shoot in Vancouver, where I do more gym workouts. I like the fitness app Aaptiv, which uses audio, no video, to talk you through a workout. It helps me a lot because I get decision fatigue. If I'm at the gym by myself, I'll debate on what cardio and strength training to do. Aaptiv designs a workout for you, and keeps you accountable.

LEARN TO STRETCH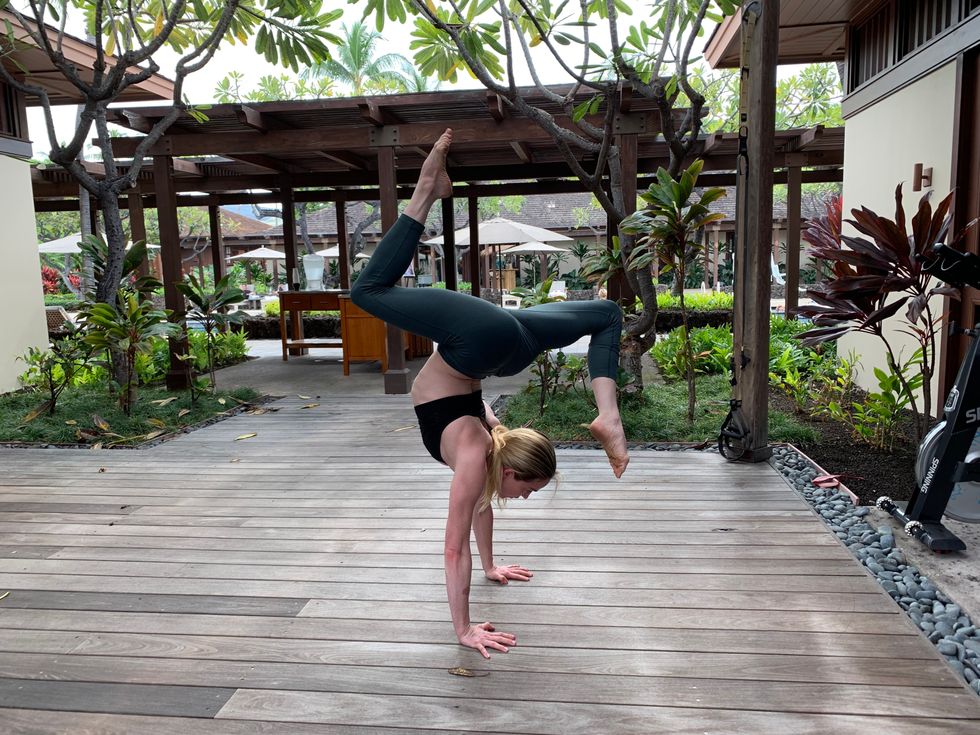 Caity Lotz doing a yoga handstand pose.
Photo Credit: Courtesy of Caity Lotz.
My dad got into Pilates, and he transformed his body. He'll send me YouTube videos and say, "Try this." But for me, Pilates is like rehab. My body can get messed up from all the physical stuff I do, so with Pilates I focus more on my core and the right position of the stretch.

STAY LOOSE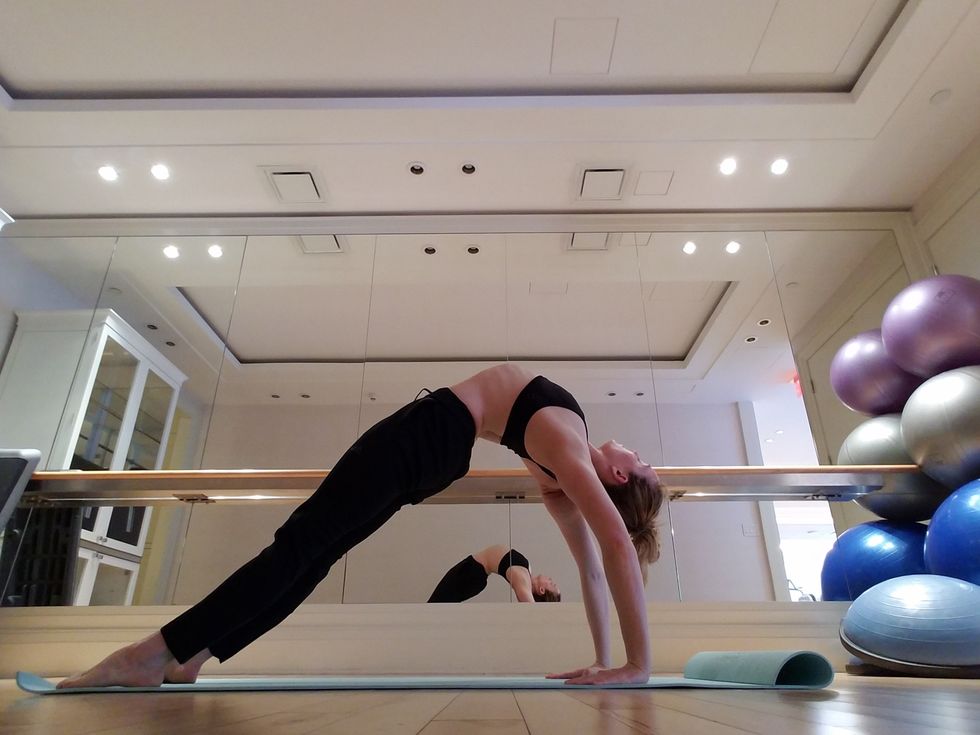 Caity Lotz stretching on a yoga mat.
Photo Credit: Courtesy of Caity Lotz.
Recovery is just as important as exercise. My hamstrings might be sore, and then that soreness can move up into my shoulders. Everything is connected. To help get the knots out, I'll roll out on a foam roller or use two lacrosse balls in a sleeve.

Originally published in Watch! Magazine, November-December 2019.
DC's Legends of Tomorrow returns Tuesday, March 10 at 9/8c on The CW. Stream new episodes Wednesdays free on The CW App!