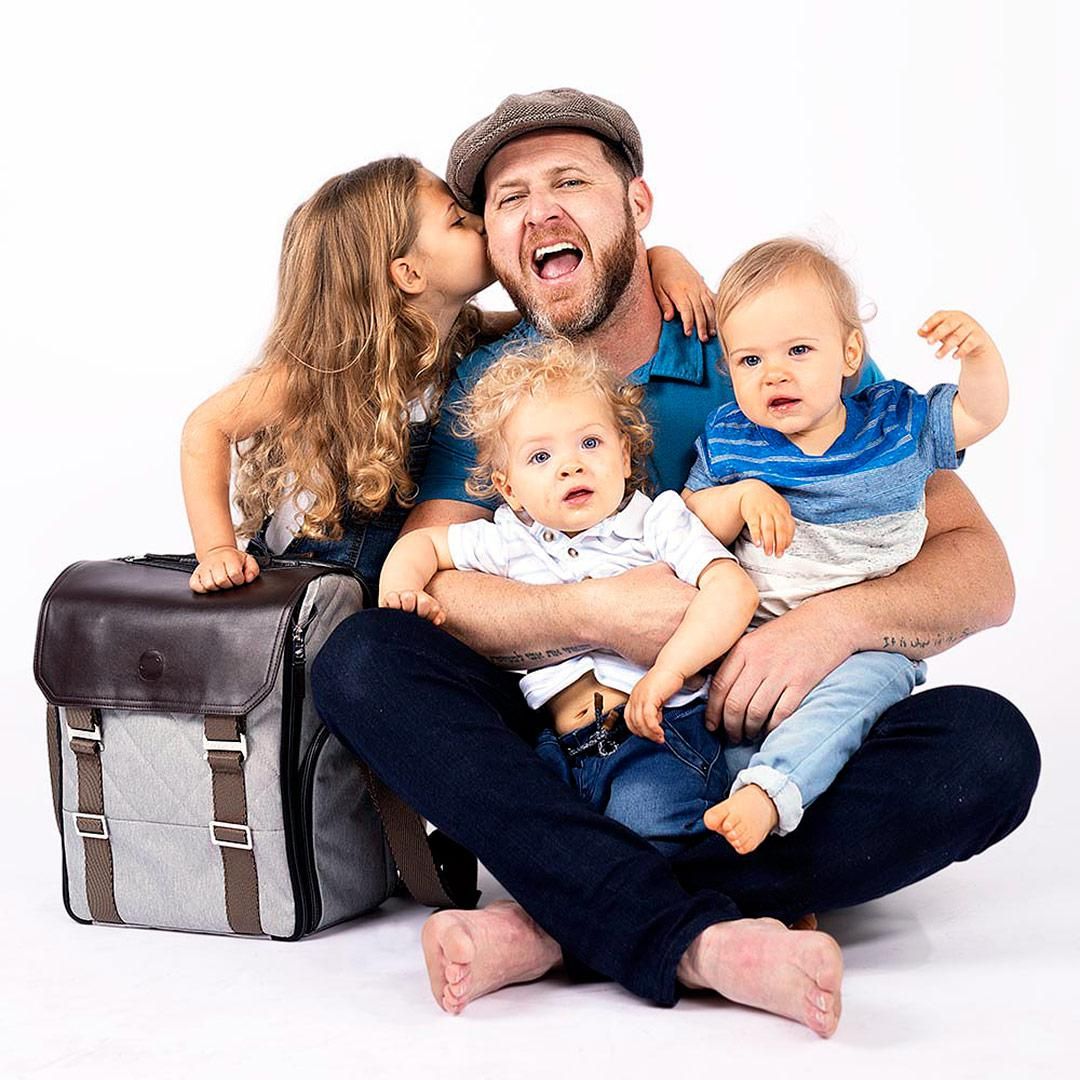 Photo Credit: Paperclip
SEAL Team star AJ Buckley has a new mission: perfecting the art of diaper duty.
By Oliver Jones
You're a new dad taking your baby girl out for your first daddy-baby outing to watch football with the guys at a Mexican restaurant. Suddenly, she does what fussy babies do—both in her diaper and, more pressingly, up her back. The men's room has no changing table. You forgot to pack the changing pad into your frilly diaper bag. What do you do?
For AJ Buckley—who as Special Warfare Operator First Class Sonny Quinn on CBS's SEAL Team is accustomed to sticky situations of a different sort—the answer was simple. He used his shirt as a changing pad, accepted odd looks from his buddies when he returned smelling a bit fragrant, and embarked on a second career.
Since 2017 Buckley has been the co-founder and designer of Paperclip, a 100 percent sustainable line of diaper bags that has the changing station built into the bag. This simple yet trailblazing innovation made Buckley's bag an award winner among mommy bloggers and earned the 43-year-old actor a patent earlier this year.

Watch SEAL Team anytime at its new home on Paramount+.
SUBSCRIBE NOW: Enjoy 4 Digital Plus 2 Print/Digital Issues Of Watch Per Year — For Free!
---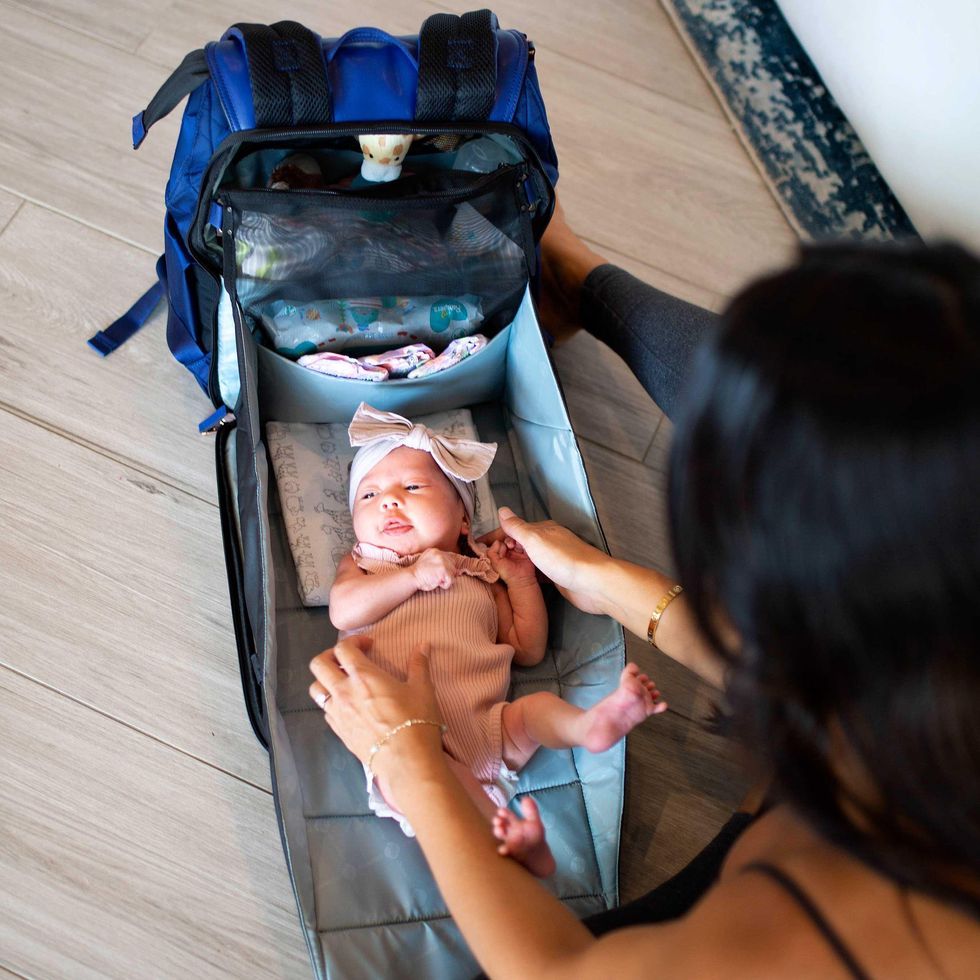 The Royal Jojo Plus diaper bag, $179, papercliplife.com.
Photo cCedit: Paperclip
"When I told my [fiancée] what I was planning , she looked at me like I was nuts," says Buckley. "Never in my life did I think I'd one day be playing a Navy SEAL on TV while selling diaper bags on the side."
At first it seemed like the reaction of Abby Ochse—Buckley's fiancée, design consultant, and mom to their three kids, Willow, 7, and twins Ranger and Bodhi, 2—was eerily prescient.Early on, when Buckley and Paperclip co-founder and fellow actor Artie Baxter (whose wife, Sara Baxter, is also a design consultant) were still learning the vagaries of overseas manufacturing and shipping , they nearly lost their entire investment. "This was almost over before it began," says Buckley.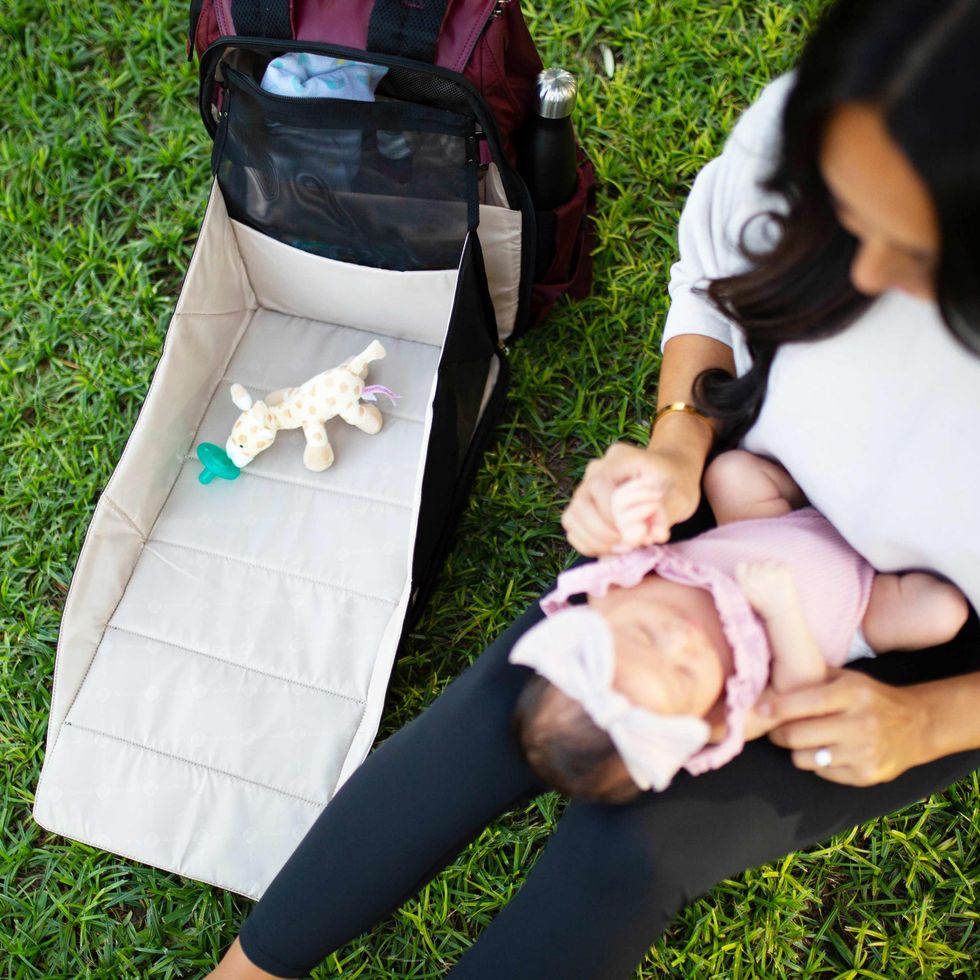 The Willow diaper bag, $199, papercliplife.com.
Photo Credit: Paperclip
But then the bag started showing up on the arms of the Kardashians, Dwayne "The Rock" Johnson, and Buckley's SEAL Team co- star Max Thieriot. Eventually Nordstrom picked it up. In the first quarter of 2020, Buckley and his co-founder sold more bags than in the previous year and a half.
The problem with this success? The different designs of Paperclip bags are named after the co-founders' kids, and Buckley and Ochse are both "100 percent done" having children.
No new diaper bags then, right? Nah. Says Buckley, "I'm going to be godparent to a lot more kids, so we'll have ways around that."
Originally published in Watch Magazine, January-February 2020.
Watch SEAL Team anytime at its new home on Paramount+.
SUBSCRIBE NOW: Enjoy 4 Digital Plus 2 Print/Digital Issues Of Watch Per Year — For Free!